East
Ohio State Buckeyes 11-2 (8-1)
If you want to see a dominant college football program, just look at what the Ohio State Buckeyes currently are under head football coach Urban Meyer. In four years under Meyer, the Buckeyes are 50-4 with an undefeated season and a national title to their credit. Meyer has sent a blistering amount of talent to the National Football League which included five players being drafted in the first round this year alone. Meyer's ability to send talent to the next level, along with the tradition at Ohio State has meant that Columbus is a hotbed for talent which will once again be the case here in 2016.
The questions that surrounded Ohio State this time last year in regards to the quarterback position have dissipated with both Cardale Jones and Braxton Miller having moved on to the National Football League, and that leaves redshirt junior J.T. Barrett entrenched as the guy. In 2014, Barrett led the Buckeyes to 11 wins before before a broken ankle ended his season. Prior to the injury Barrett had thrown 34 touchdowns to 10 interceptions. But last year with Barrett constantly looking over his shoulder with Jones lurking, he didn't have the quality season that he needed. However that is no longer the case which means that he and the Buckeyes should benefit equally.
The Buckeyes will have to replace a ton of talent on the offensive side of the football as there will only be one senior on the offensive line in senior guard Pat Elflein. The Buckeyes are going to have to develop a running game as Ezekiel Elliot accounted for nearly 60 percent of their rushing yards last year. Now with Elliot in the National Football League, the next leading rusher that is returning to the team is Barrett. But senior running back Bri'onte Dunn is expected to get the bulk of the carries after just getting just 17 carries for 132 yards in 2015.
The Buckeyes will have some new faces on their starting defense, but there will be a strong presence at middle linebacker in the form of junior Raekwon McMillan who led the unit in tackles last season with 119.
On September 17th, the Buckeyes will step out of conference to face the Oklahoma Sooners from the Big 12 Conference in a game that will have plenty of ramifications as far as the College Football Playoff goes. But whereas Ohio State should be able to smoothly navigate through the majority of their Big Ten Conference schedule, their season will come down their final two games of the regular season where they'll meet the Michigan State Spartans and Michigan Wolverines in consecutive weeks as these two contests will have a big bearing in who advances to the Big Ten Championship Game out of the Big Ten East.
Michigan Wolverines 10-2 (7-2)
With just one year under his belt as the head football coach of the Michigan Wolverines, Jim Harbaugh has succeeded in putting this program back on the map. Michigan is coming off of their first 10-win season since 2011, and after being on the cusp of reaching the Big Ten Conference's Title Game, they are hopeful for bigger and better things in 2016.
You knew that once Harbaugh came to Michigan that he was going to put an emphasis on being a physical football team. And whereas Michigan didn't have a ton of household names in 2015, they were tough in the trenches on both sides of the football.
This year I expect senior running back De'Veon Smith to be Michigan's feature back as at 5'11", 228 lbs., he has the ability to lean on opposing defenses which could be important in the Wolverines ball control game in the fourth quarter this fall.
Smith will be running behind an experienced offensive line that includes senior right tackle Erik Magnuson. And that experience on the offensive line along with the running ability of Smith will be important for Michigan this year as Harbaugh currently finds himself holding an open competition at quarterback with former Houston Cougars quarterback John O'Korn being the best option.
Defensively the Wolverines were fourth in the nation last season in total defense which included three consecutive shutouts. The Wolverines are returning five starters from 2015 with their biggest impact player potentially being sophomore strong safety Jabril Peppers who has the ability to be an All-American in 2016.
It's clear that Michigan is back as they are ready to once again contend for the Big Ten Championship.
Michigan State Spartans 8-4 (6-3)
Under head football coach Mark Dantonio, the Michigan State Spartans have won 65 games in the last six years as they are in the midst of their best run in program history. The Spartans have won the Big Ten Conference Championship in two of the last three seasons as this program is now vilified as a national power. And even though that the Spartans could be taking a step back in 2016, this will once again be tough team on the gridiron.
This will be the first in time three years that Michigan State will begin the college football season without Connor Cook as their starting quarterback as he is now in the National Football League as a member of the Oakland Raiders. Senior quarterback Tyler O'Connor has spent the last three years as Cook's understudy, but now it is his opportunity to keep the Spartans machine going.
Last year as a true freshman, running back LJ Scott gained 699 rushing yards while scoring 11 touchdowns on the ground. At 233 lbs., Scott is a handful to tackle while he gets stronger as the game goes on. And with Scott expected to have a bigger role in Michigan's State offense this fall, he could be one of the best running backs in the Big Ten.
There's only one senior on the Spartans offensive line, but I don't expect Dantonio to shy away from his commitment to running the football; especially since O'Connor does not have a wealth of experience as a starting quarterback.
Like the Spartans offense, Dantonio must replace plenty of talent on the defensive side of the football as he'll only have one senior in the starting lineup in the form of defensive tackle Damon Knox, but the young Spartans should be up for the challenge.
The Spartans should take a step back this year, but don't expect them to not have a say in who wins the Big Ten Title.
Penn State Nittany Lions 8-4 (6-3)
The NCAA sanctions that were handed down to the Penn State Nittany Lions in 2012 are still affecting this football program as they've had a winning record, but they have been unable to be a player for the Big Ten Conference Title. James Franklin is set to begin his third season as the head football coach at Penn State and he's now beginning to get more recruits, but will it result in the Nittany Lions once again becoming an upper echelon team in the Big Ten in 2016?
Last year as a redshirt freshman, Trace McSorley did get some playing time behind Christian Hackenburg at quarterback. But with Hackenburg now in the National Football League, it is McSorley's job to lose in Happy Valley. At 6'1″, 200 lbs., McSorley is the athletic quarterback that Franklin prefers for his offensive system as he can be a passer and a runner. McSorley might lack the experience, but he will have a pair of seasoned wide receivers in juniors Chris Godwin and DaeSean Hamilton to get the football to.
Sophomore running back Saquon Barkley is looking to build off of his freshman campaign that saw him gain 1,076 rushing yards. But it could be more difficult this time around for Barkley if Penn State is unable to get consistency out of their passing game. Barkley should be able to able to benefit from the Nittany Lions possessing three seniors on their offensive line which is led by senior center Brian Gaia who could be an All-Big Ten performer this fall.
Last year for Penn State, there were plenty of impact plays that were made by freshmen and sophomores who gained valuable experience. After leading the Nittany Lions in tackles as a sophomore, junior linebacker Jason Cabinda is back to anchor this defense as he looks to add to the school's reputation as "Linebacker U.".
On September 10, Penn State will look to rekindle an old rivalry when they clash with the Pittsburgh Panthers from the Atlantic Coast Conference, while they will be seeking revenge on September 17 when they take on the Temple Owls from the American Athletic Conference who upset them last year. But when the Big Ten Conference schedule begins, the Nittany Lions will have their hands full with a road game versus the Michigan Wolverines, while they'll be hosting conference title contenders in the Iowa Hawkeyes, Ohio State Buckeyes, and Michigan State Spartans.
Indiana Hoosiers 7-5 (4-5)
The Indiana Hoosiers were 6-7 in 2015, but things are looking up for them on the gridiron in spite the reputation of being a basketball school. Indiana's school administrators have been patient with head football coach Kevin Wilson as he now has five years under his belt with the Hoosiers. Wilson has yet to finish a college football season with a winning record, but he did get the Hoosiers to a bowl game last year for the first time since 2007. And with the talent that is returning to Bloomington, it isn't out of the realm of possibilities that Indiana could make a bowl game in consecutive years for the first time since 1991.
Indiana's offense will miss the play making ability of quarterback Nate Sudfeld who is now in the National Football League, but they are hopeful that junior quarterback Zander Diamont is ready to fill his shoes. Diamont won't have to go at it by himself as senior wide receiver Ricky Jones and junior wide receiver Simmie Cobbs combined for nearly 2,000 receiving yards last season. And led by offensive tackle Dimitric Camiel, Indiana will have four seniors starting on the offensive line as things are set up for Diamont to have success this fall.
But for the Hoosiers to be a legitimate team in the Big Ten East, they are going to need improvement on defense. Last year Indiana was ranked 121st in total defense and defensive coordinator Tom Allen must find a way to get more out of his unit in 2016.
If the ball bounces in the favor of Indiana, they could be in line for their best season in over 20 years.
Rutgers Scarlet Knights 3-9 (1-8)
In 2014, the Rutgers Scarlet Knights made a name for themselves in their first go round in the Big Ten Conference as they went 8-5. But a reality check was waiting for Rutgers last year as they went 4-8 which is what most people expected from them in their new conference. And once you couple the 8-loss campaign by Rutgers, along with numerous misconduct issues by players, it resulted in head football coach Kyle Flood being dismissed last November.
The Scarlet Knights would stay within the Big Ten to find their next head football coach as they hired former Ohio State Buckeyes co-defensive coordinator Chris Ash as the school is hopeful that some of the winning tradition in Columbus will make its way to Piscataway, New Jersey.
At Rutgers, Ash will look to implement the spread offense that has been successful at Ohio State, but he doesn't have the same talent level in New Jersey that was with the Buckeyes. Junior quarterback Chris Laviano is the favorite to be the Scarlet Knights starting quarterback, but there will be a learning curve for him as far as getting adjusted to the spread. The saving grace for the Scarlet Knights is that led by senior offensive tackle J.J. Denman, they'll have three senior starters on the offensive line as they will more than likely attempt to lean on the rushing game.
Rutgers was abysmal on the defensive side of the football as they were ranked 112th in the nation in total defense which included surrendering 30 points or more in eight games. Senior linebacker Steve Longa led Rutgers in tackles last year with 117 and he'll be looked at as being a leader for a unit that must get tougher in order to compete in the Big Ten.
Rutgers doesn't have that many soft spots in their schedule in 2016 which will give followers of the football program nightmares of what the Scarlet Knights were in the 1990's as members of the Big East Conference.
Maryland Terrapins 1-11 (0-9)
Like the Rutgers Scarlet Knights, the Maryland Terrapins finished their first year in the Big Ten Conference with a winning record. But the Terps had a harsh reality check waiting for them in 2015 as they stumbled to a 3-9 mark. Midway through the 2015 college football season, Randy Edsall was fired as Maryland's head football coach and the school began to search for his successor. Like Rutgers, Maryland would tab an assistant coach from a rival Big Ten school as they hired Michigan Wolverines defensive coordinator D.J. Durkin to become the school's next head football coach.
Durkin's apprenticeship as an assistant coach has seen him work under Jim Harbaugh with Michigan and the Stanford Cardinal, while briefly working under Urban Meyer with the Florida Gators. At the age of 38, Durkin is one of the youngest Division-I head football coaches this year, while he'll also look to keep the tradition of quality coaches from Youngstown, Ohio going. And going forward, Durkin must find a way to get the quality recruits from the States of Maryland and Virginia, while he'll also be fighting an uphill battle in 2016 as the Big Ten East is a gauntlet.
Durkin won't be inheriting a very talented Maryland team in 2016, but he needs to find a way for his squad to compete as six of their nine losses last season came by 17 points or more.
West
Iowa Hawkeyes 11-2 (8-1)
Although that the 2015 college football season ended on a bad note for the Iowa Hawkeyes, there is plenty of optimism in Iowa City. The Hawkeyes won their first 12 games in 2015 before the competition got stiffer as they lost a heart breaker to the Michigan State Spartans in the Big Ten Title Game, while getting obliterated by the Stanford Cardinal in the Rose Bowl. But the same blue-collar effect that worked so good for Iowa head football coach Kirk Ferentz and his team last year should once again be in effect this time around.
Iowa has a solid field general in senior quarterback C.J. Beathard as he is a player that stays within the realm of Ferentz's offense. You can expect senior running back LeShun Daniels Jr., and junior running back Akrum Wadley to split the carries which should give Iowa one of the best running tandems in the Big Ten as they'll be protected by an offensive line that only has one starting senior in left tackle Cole Croston.
The Hawkeyes were ranked 22nd in the nation in total defense last season and they once again have the chance to be a solid unit as their leading tackler from 2015 in junior middle linebacker Josey Jewell will be in the conversation to be the Big Ten Conference's Defensive Player of the Year.
Just like last year, the Hawkeyes will embark on a very soft schedule as the Big Ten West is nowhere near as strong as the Big Ten East which sets up for Iowa to make their second consecutive trip to Indianapolis for the conference title game.
Northwestern Wildcats 9-3 (6-3)
After consecutive 5-7 seasons, the Northwestern Wildcats rebounded in 2015 to win 10 games for the second time under head football coach Pat Fitzgerald. Northwestern's game plan was very simple as they ran the football effectively while playing solid defense, while winning the field position battle on special teams. And you can expect more of the same from Fitzgerald and his crew this fall in Evanston, Illinois.
Last year as a redshirt freshman, quarterback Clayton Thorson emerged as the starting signal caller for Fitzgerald at Northwestern. Northwestern doesn't specialize in the forward pass, but at 6'4″, 210 lbs., Thorson does have solid size. And if Thorson is able to develop enough consistency in the passing game to keep opposing defenses honest, the Wildcats offense can become very dangerous.
But Northwestern does have a solid feature back in junior running back Justin Jackson who could flirt with gaining 1,500 yards on the ground this season which should symbolize another productive campaign for the Wildcats.
Last year as a sophomore, all that Northwestern middle linebacker Anthony Walker did was tackle anything that moved to the tune of 120 tackles. At 6'1″, 235 lbs., Walker has speed and range to be a solid Mike linebacker in the Big Ten while also having his defensive teammates naturally gravitate to him due to his solid leadership.
Northwestern's schedule in 2016 will be tougher as it features road games against the Iowa Hawkeyes, Michigan State Spartans, and Ohio State Buckeyes as they look to make the Big Ten Title Game for the first time in school history.
Wisconsin Badgers 7-5 (5-4)
The Wisconsin Badgers have recently had a revolving door at the head coaching position, but they are hopeful that they are ready to sustain some consistency with Paul Chryst. Chryst is entering his second year at Wisconsin and after leading the Badgers to 10 wins last season, he is hopeful that he'll be able to add to the program's success in 2016.
Bart Houston has spent the past three years as the backup quarterback at Wisconsin to Joel Stave. But with Stave now in the National Football League, Houston will have his opportunity under center in Madison. At 6'4″, 228 lbs., Houston has solid size to be a collegiate quarterback, while Chryst is one of the best quarterback gurus in the business as he'll definitely coach the youngster up.
In recent years the Badgers have gotten away from the power running attack that helped to put their program on the map. As a senior, running back Dare Ogunbowale is looking to become the workhorse running back that Chryst will be able count on as Houston gets his feet wet as the starting quarterback. And Ogunbowale should benefit from running behind an offensive line that is returning four starters; including senior center Dan Voltz.
Last year the Badgers were second in the nation in total defense as eight of their 13 opponents were limited to 13 points or less. You can expect more of the same this year as the Badgers have eight defensive starters returning which includes sophomore middle linebacker T.J. Edwards who led the team in tackles last season with 84.
The Badgers want to prove that they can hang with the big boys of college football, and on September 3, Wisconsin will clash with the LSU Tigers of the Southeastern Conference at Lambeau Field in Green Bay. But the Badgers Big Ten Conference schedule won't be a walk in the park either as they have road games against the Michigan Wolverines, Michigan State Spartans, Iowa Hawkeyes, and Northwestern Wildcats that could derail their chances of winning the Big Ten West.
Nebraska Cornhuskers 7-5 (5-4)
In 2014, the Nebraska Cornhuskers decided to fire head football coach Bo Pelini in spite of the fact that he had a 67-27 record at the school. Pelini never had a losing season at Nebraska, and the Cornhuskers never won fewer than 9 games on his watch. But Pelini was fired because he didn't win enough big games at Nebraska as he was replaced by Mike Riley. And all Riley did in his first year at Lincoln was to lead Nebraska to their first losing season since 2007. But hope does spring eternal in 2016.
There's always a transition period in dealing with different coaching styles as Nebraska is shifting from an option attack to a pro-style offense under Riley. Senior quarterback Tommy Armstrong is attempting to do that now and become more of a pocket passer. Last year under Riley, Armstrong passed for 3,030 yards while also throwing 22 touchdown passes. However Armstrong was picked off 16 times, and that is a number that cannot be that high in order for the 'Huskers to have a good season.
Unfortunately for old-school Nebraska fans, the current defense isn't going to remind folks in the heartland of the infamous "black shirts defense" that had become a staple there. With the exception of senior free safety Nate Gerry, the Cornhuskers don't have that many play makers on the defensive side of the football which could make for a long autumn in Lincoln.
The last thing that Riley needs is to have another mediocre year in Lincoln as the chants will begin for his dismissal.
Minnesota Golden Gophers 7-5 (5-4)
2015 was an up and down year for Minnesota Golden Gophers football, but they still managed to make a bowl game for the fourth consecutive season. Health issues forced Jerry Kill to retire as Minnesota's head football coach. Kill has been replaced by former Minnesota defensive coordinator Tracy Claeys who worked under him for more than 20 years. But now it is time for Claeys to write his own chapter.
Claeys is going to need senior quarterback Mitch Leidner to take the next step as a signal caller. In each year at Minnesota, Leidner has progressed. But in order for the Gophers to contend in the Big Ten West, Leidner needs to have a great season in the pocket.
Defensively Minnesota will be paced by junior linebacker Cody Poock and senior linebacker Jack Lynn. Last year Poock was second on the Golden Gophers in tackles with 99, while Lynn was fourth with 76. And in 2016, both Poock and Lynn have the potential to be on the All-Big Ten team.
Minnesota will avoid the gauntlet that is the Michigan Wolverines, Ohio State Buckeyes, and Michigan State Spartans. But the Gophers road schedule still won't be easy with road meetings against the Penn State Nittany Lions and Wisconsin Badgers.
Illinois Fighting Illini 2-10 (1-8)
This will be an interesting year for the Illinois Fighting Illini as they have their third head football coach in the last three years. Lovie Smith is the new head football coach at Illinois, but he wasn't hired until March 7 which put the him and the program at a huge disadvantage as far as recruiting, and putting together a coaching staff. It's also been 21 years since Smith was around the collegiate game as he has spent the last two decades in the National Football League which has included him being the head coach of the Chicago Bears and Tampa Bay Buccaneers. Smith is known for what he can do on the defensive side of the football, and now he is also charged with turning things around for an Illini program that hasn't won more than 7 games in each of the last eight seasons.
The first order of business is to get his Illini squad to finish out the season strong. Last year Illinois began with a record of 4-1, only to finish the season 5-7. Smith does have a couple of play makers to work with in senior quarterback Wes Lunt and senior linebacker Dawuane Smoot, but two guys alone cannot make up for the lack of football talent in Champaign.
2016 will be a year of transition for the Illini which should result in that many victories.
Purdue Boilermakers 2-10 (0-9)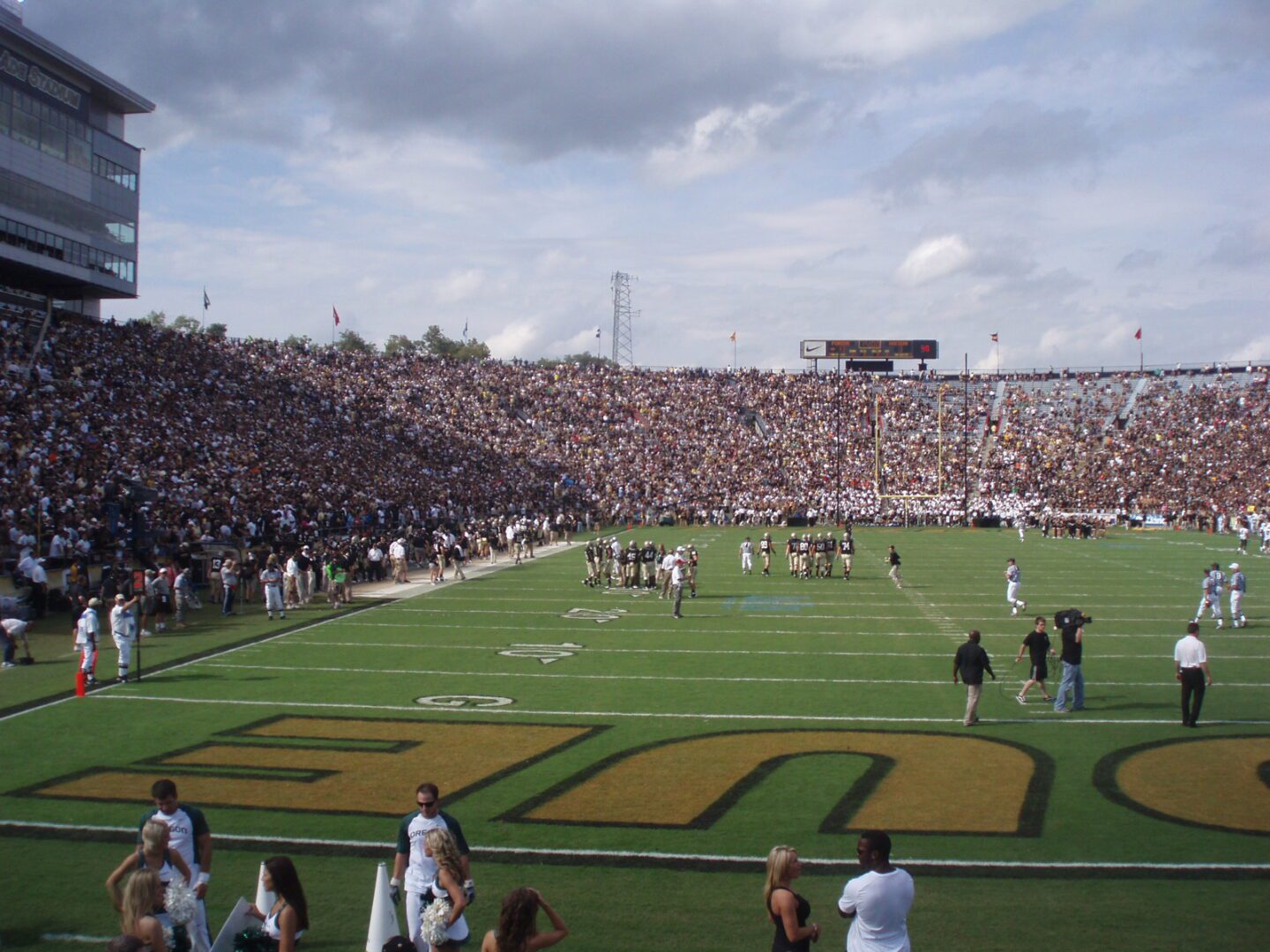 For the past three years the Purdue Boilermakers have been an afterthought in the Big Ten Conference. Over that stretch the Boilermakers have compiled a record of 6-30 and they haven't won more than three games in a season in any of those campaigns. Darrell Hazel has been Purdue's head football coach over that stretch, and surprisingly he was given a fourth year by the school to turn things around.
Last year Purdue was 95th in total offense and 111th defense as they lost six games by 18 points or more. And without the improvement of the talent pool in West Lafayette, don't expect that much to change this year for Purdue.
Wins will be few and far between once again this year for the Boilermakers, and I highly doubt that Hazell will finish out the year.
Big Ten Championship Game: Iowa vs. Ohio State
Conference Champion: Ohio State
Coach of the Year: Urban Meyer-Ohio State
Offensive Player of the Year: J.T. Barrett-Quarterback-Ohio State
Defensive Player of the Year: Anthony Walker-Middle Linebacker-Northwestern
Sources: Sports-reference.com, Cbbstats.com, Ourlads.com, NationalChamps.net