In 19 years as a head coach in the National Football League, Andy Reid has compiled a record of 183-120-1. Reid is 11th on the NFL's all-time head coaching wins list and he has been one of the premier coaches of this era of football. More than likely Reid will one day find himself immortalized in the Pro Football Hall of Fame, but there is one cloud that hangs over his legacy.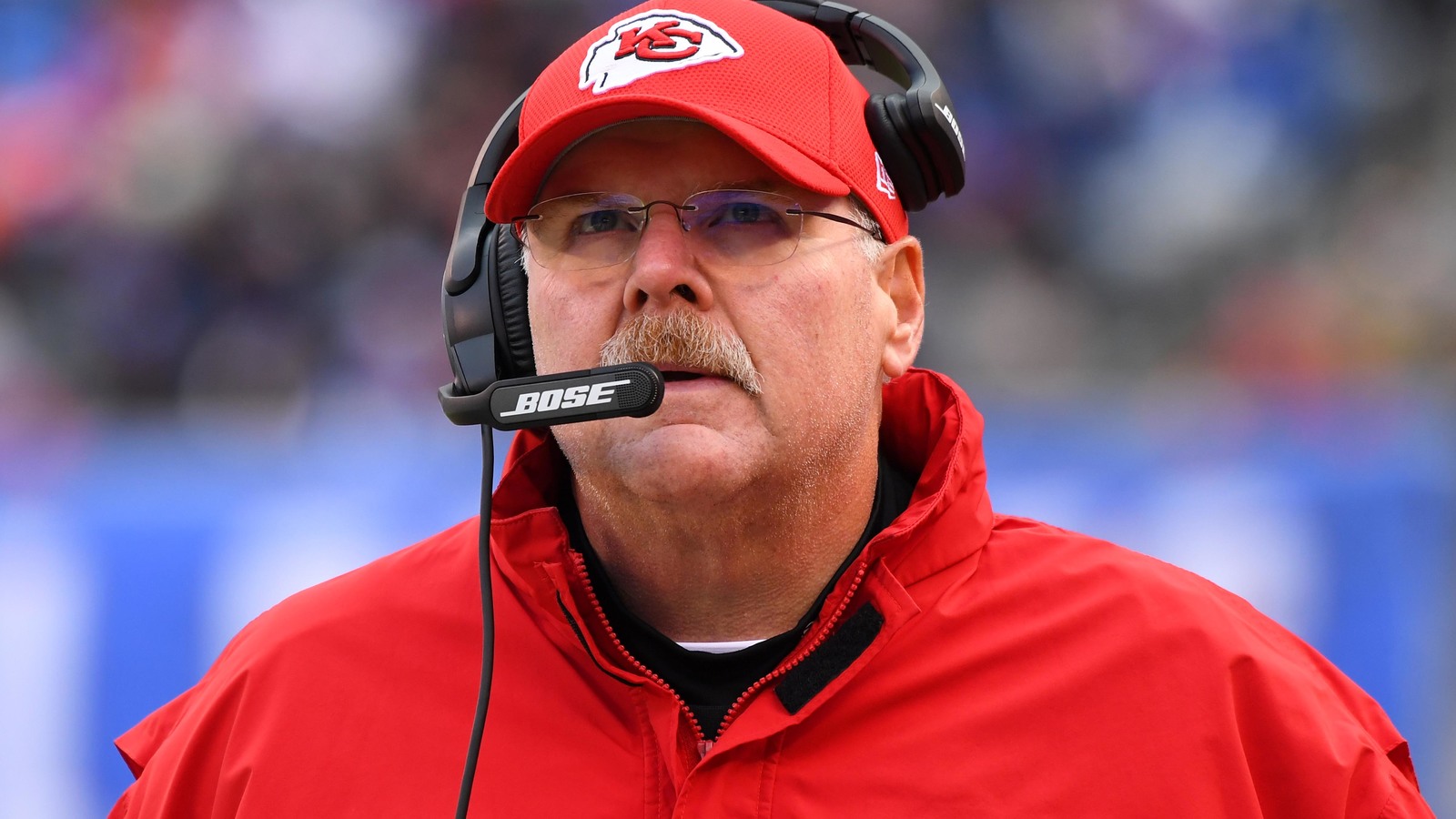 In the postseason Reid's record is only 11-13 as the month of January has been littered by disappointing performances by his teams.
From 1999-2012, Reid was the head coach of the Philadelphia Eagles and his 130 victories are the most in franchise history. Reid led the Eagles to five NFC Championship Game appearances, but his record in those contests was just 1-4 which included losing three consecutive times from 2001-2003.
Since 2013, Reid has been the head coach of the Kansas City Chiefs as he has led them to four playoff appearances which includes winning the AFC West in consecutive years for the first time in franchise history. But just like it was for Reid with the Eagles, the Chiefs have struggled under him in the postseason as they are only 1-4.
The latest installment of the playoff woes for Reid came this Saturday night as the Chiefs lost at home in the AFC Wild Card Game to the Tennessee Titans 22-21. Kansas City took a 21-3 lead to the locker room at the half only to see their offense cool off just like the frigid temperatures at Arrowhead Stadium, while their defense was equally ineffective when it came to slowing down the Titans offense in the second half as Reid continues to invent ways to lose in the playoffs, while also getting outcoached.
This past season Chiefs running back Kareem Hunt led the National Football League in rushing with 1,327 yards. But in Kansas City's loss to the Titans, Hunt was limited to just 42 yards on 11 carries. And as a team the Chiefs only had 16 rushing attempts as they went away from what got them to the dance. Reid should have paid attention to the other sideline at Titans head coach Mike Mularkey who in spite of being in an 18-point hole at halftime along with not having the team's second leading rusher in DeMarco Murray available for the contest never wavered from his commitment to the running game. Tennessee ran the football 31 times for 202 yards against the Chiefs, and the proof was in the pudding as Kansas City's defense ran out of gas in the second half as Reid never made enough adjustments to get Hunt the football.
Reid instead opted to rely on his passing game that was already without the services Pro Bowl tight end Travis Kelce who left the game early due to an injury. Quarterback Alex Smith has been solid in his five years under Reid, but he is not capable of putting a team on his back in the playoffs which is exactly what he was asked to do on Saturday night.
Saturday's loss was not the first time that the Chiefs blew a huge lead in the postseason under Reid. After leading the Chiefs to an 11-5 mark in 2013, Reid's team entered the postseason as a wild card. Early on in the third quarter of the AFC Wild Card Game, Kansas City had built a 38-10 over the Indianapolis Colts and appeared to be well on their way to their first playoff victory in two decades. But what ensued was a collapse for the ages as the Chiefs would squander a 28-point lead and lose to the Colts 45-44. Last season the Chiefs finished with a record of 12-4 and secured a first-round bye in the playoffs. However things would not work out for them in the postseason as they fell at home to the Pittsburgh Steelers 18-16 in the AFC Divisional Playoffs. And once you factor in Reid's most recent blunder in the postseason, you have to wonder if he will ever be able to get it done in January.
Reid is a good motivator of men which has led to his regular season accomplishments, but it takes something extra to succeed in the playoffs which he has yet to figure out. Reid relies on his system in order to win, but dating back to his time in Philadelphia, he has lacked a propensity to find star players to get him over the top which is an element that most championship teams need. Reid has never drafted and developed a star wide receiver which has hindered the ability of his offense to consistently stretch the field. And until Reid realizes that, his offense in Kansas City will only go so far being that there is only so much that Kelce can do vertically.
But this Chiefs team could look dramatically different by the start of next season as Smith may have walked off the field at Arrowhead Stadium for the final time as a member of this organization. Smith is set to become a free agent and being that he lacks a strong arm, along with the fact that Kansas City used a first-round pick on quarterback Patrick Mahomes in last year's National Football League, it'll be time for him to exit stage right. Reid has already begun the process of molding Mahomes into an NFL starting quarterback, but it will be all about putting a team around him. And until Reid learns how to do that as well as making adjustments in the playoffs, he will be among the ranks of former NFL head coaches such as Chuck Knox, Don Coryell, and Marty Schottenheimer who all possessed a knack for winning big in the regular season only to see things consistently fall apart for them in the playoffs.