North
X-Washington Huskies 10-3 (7-3)
It has not taken head football coach Chris Petersen that long to turn around the fortunes of the Washington Huskies. In three years at Washington, Petersen has compiled a record of 27-14 which included going 12-2 last year. En route to winning 12 games for the first time since 1991, Washington won the Pac-12 Conference for the first time since 2000 as Peterson has once again created a buzz for Husky football in the Pacific Northwest. But whereas Washington was able to creep up on some opponents last year, they won't be able to do the same thing here in 2017 as they look to repeat as Pac-12 Champs.
Junior quarterback Jake Browning will begin this season as the reigning Pac-12 Offensive Player of the Year. Browning spent 2016 shredding defenses around the Pac-12 as he threw 43 touchdowns to just 9 interceptions. Browning also completed more than 62% of his passes as he is a cool customer in the pocket which is evident by the fact that he hardly gets rattled. And being that Browning has ice water in his veins will once again be important for the cause of the Huskies.
Along with Browning there is plenty of talent returning at the skill positions for Washington. Junior running back Myles Gaskin is coming off of a season where gained 1,373 rushing yards as he averaged 5.8 yards per carry. And with the National Football League in the near future of Gaskin, I expect him to once again be one of the better ball carriers in the Pac-12. Senior wide receiver Dante Pettis has been a dependable target for Browning in the passing game, while junior wide receiver Chico McClatcher could be a sleeper in Washington's deep passing game.
Whereas Washington was a young team in 2016, they have become a veteran team rather quickly which is illustrated by their offensive line. This season the Huskies will have a pair of seniors as well as two juniors starting on the offensive line. And led by senior center Coleman Shelton, Washington should have one of the better offensive lines in the Pac-12.
Last year saw the Huskies have the 12th best defense in the nation and this unit has the potential to be special this time around under co-defensive coordinators Jimmy Lake and Pete Kwiatowski. Senior inside linebackers Azeem Victor and Keishawn Bierria will tackles anything that moves while overall Washington has a swarming front seven which led to 40 sacks in 2016. Last year as a true freshman, free safety Taylor Rapp led the team in interceptions with 4 and he has the potential to improve off of that.
2016 saw the Huskies get back onto the national scene. However Washington's 24-7 loss to the Alabama Crimson Tide in the College Football Playoffs shows that they still have some work ahead of them to be a consistent national title contender. The non-conference slate will be a cake walk for the Huskies, but when Pac-12 play begins, they'll have a conference title game rematch with the Colorado Buffaloes along with a road meeting with the Stanford Cardinal which could decided who'll win the Pac-12 North.
X-Stanford Cardinal 9-3 (6-3)
The last seven years have seen the Stanford Cardinal become the class of the Pac-12 Conference. Since 2011, Stanford has won three Pac-12 Championships which is more than any other football program in the conference over that stretch. Stanford head coach David Shaw continues to go about his business as he has compiled a record of 64-17 in his six years in Palo Alto. Under Shaw, the Cardinal have made a bowl game in each season, while his four bowl victories are more than any other head football coach in the history of the program. And now that Stanford has established themselves as one of the premier programs within the Pac-12, how will 2017 work out for them?
The Cardinal must replace one of the most dynamic players in their program's history as running back Christian McCaffrey is now in the National Football League. However the cupboard is never bare in Palo Alto at the running back position. Running back Bryce Love spent last year as McCaffrey's understudy and he held his own which included rushing for more than 100 yards in each of Stanford's final two games. Love enters his junior year as a potential breakout performer in the Pac-12, and although that his elusiveness might not be on the level of McCaffrey, he can still hold his own.
Stanford has become one of the top programs in the nation as far as developing offensive linemen, and this year will see them once again have another solid unit up front. Led by left tackle David Bright, Stanford has three seniors that'll be starting on their offensive line and they embody Shaw's strategy which is to wear down your opponent as the game goes along. Aside from opening holes for Love, the big boys up front will also provide protection for senior quarterback Keller Chryst.
Chryst was Stanford's starting quarterback last season, and if the Cardinal are going to compete for the Pac-12 Title, he will need to pass more effectively in order to balance out the team's power running game and shed his reputation of simply being a game manager.
Defensively the Cardinal might fly under the radar, but with the guidance of defensive coordinator Lance Anderson this is a unit that knows how to fly around the football. Senior defensive tackle Harrison Phillips is an anchor on the defensive line and he is a part of a unit that will feature eight senior starters.
After the Cardinal open the regular season against the Rice Owls who are out of Conference USA in Australia, they will head to the Los Angeles Memorial Coliseum on September 9th to face the USC Trojans in a contest that will be telling for them within the Pac-12. And over a seven-day span in November, Stanford will face the Washington State Cougars and Washington Huskies in a pair of contest that'll go a very long way in determining who will get to Santa Clara for the Pac-12 Championship Game.
X-Oregon Ducks 8-4 (5-4)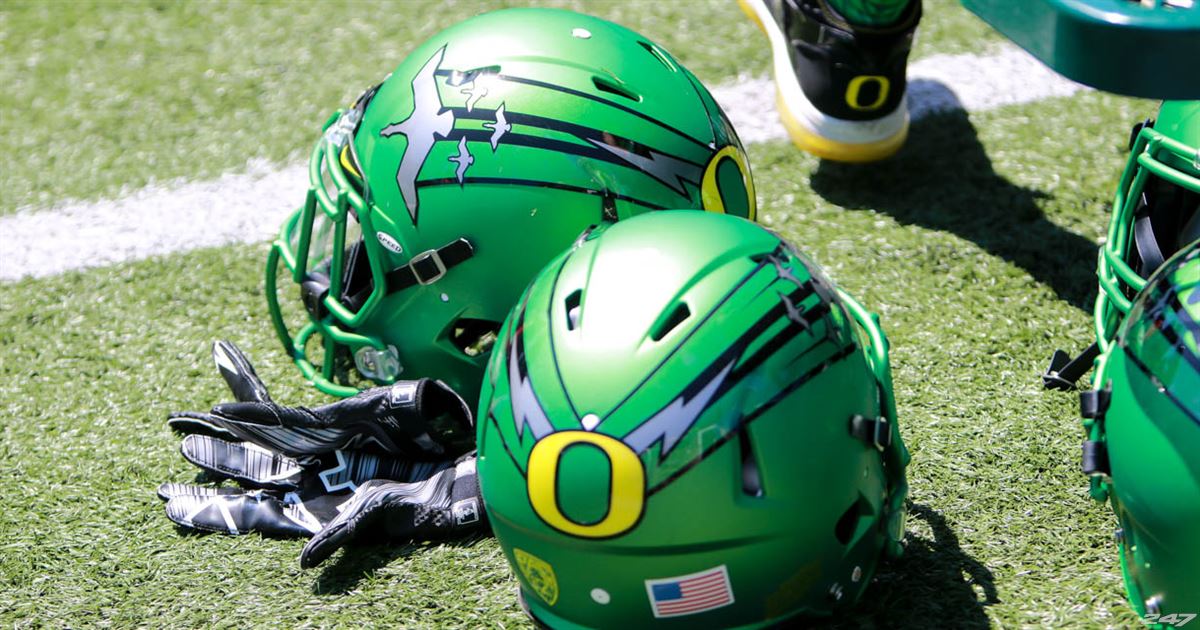 2016 was a year in which the Oregon Ducks would like to quickly forget. The Ducks went 4-8 for their worst campaign since 1991. Oregon's issues began on defense where they were ranked 126th out of 128 Football Bowl Subdivision teams. The Ducks surrendered at least 50 points in a game four times while teams were no longer intimidated of going to Autzen Stadium in Eugene as Oregon lost on their home field three times last season.
The struggles of Oregon signaled that it was time for the school to move on from head football coach Mark Helfrich after four years in order to find someone who would once again provide a spark. That search led school officials at Oregon to make the journey to Tampa, Florida where they found Willie Taggart.
Taggart comes to Oregon after first turning around the fortunes of the Western Kentucky Hilltoppers and most recently the South Florida Bulls. Taggart's first season at South Florida was 2013 and his team went 2-10. However last season would see the Bulls go 10-2 under Taggart, while also winning their bowl game for the best mark in school history. And now Taggart will be charged with getting Oregon back to being one of the best football programs that the Pac-12 Conference has to offer.
Last year as a freshman, quarterback Justin Herbert was thrown to the wolves as it was baptism by fire. Herbert did not have the luxury of playing on a talented Oregon team, but he still managed to complete more than 63% of his passes while only throwing 4 interceptions. And now as Herbert is heading into his sophomore campaign, he will have to become a leader for an Oregon offense that is in a transition period under Taggart.
Running back Royce Freeman still managed to average 5.6 yards per carry in 2016, but he did not have the impact that he was expected to have when the season began. Freeman only had 168 carries and I expect his workload to increase under Taggart in this his senior campaign.
Senior left tackle Tyrell Crosby will anchor the offensive line, but the key word for this unit will be toughness as Taggart is using this time to see who is ready to buy into what he is selling which is being more competitive. And for the Ducks to be more competitive, it begins in the trenches.
Prior to Taggart's success as South Florida, Jim Leavitt was the most successful head football coach in the brief history of the program as he led them to five consecutive bowl appearances. And ironically Taggart hired Leavitt to be his defensive coordinator at Oregon. Like Taggart is with the team as a whole, Leavitt is going to find the guys who are committed to his system as it all about changing the culture in Eugene.
But as bad as things were for Oregon last season, there were some freshman on the defensive side of the football who earned some valuable playing time. Safety Brenden Schooler led Oregon in interceptions with 4, while inside linebacker Troy Dye led the team in tackles (91) and sacks (6.5). And the combination of Schooler and Dye will be building blocks as the Ducks look to turn things around.
2017 will be a work in progress for the Ducks, but a winning record and a bowl appearance will be a tremendous step in the right direction for Taggart and Oregon.
X-Washington State Cougars 6-6 (3-6)
2016 began and ended in the same fashion for the Washington State Cougars. Washington State surprisingly lost their first two games before they reeled off eight consecutive victories. With two games remaining in the regular season the Cougars were in first place in the Pac-12 North, but they would come up short versus the Colorado Buffaloes and Washington Huskies by a combined 42 points in their final two contests. And with Wazzu favored by 10 points over the Minnesota Golden Gophers in the Holiday Bowl, they came up short there as well. Mike Leach is set to begin his seventh season as the head football coach at Washington State and he is attempting to do something that no other head coach of the program has been able to do which is to lead the Cougars to a bowl appearance in three consecutive years.
With Leach running the show you know that the Cougars will have one of the better passing offenses in the nation. The Cougars were third in the nation in 2016 in passing, and with senior quarterback Luke Falk running Leach's offense, the football will be flying around once again in Pullman. Over the last two years Falk has combined to throw for 9,029 passing yards and 76 touchdowns as he has thrived in Leach's "air-raid" offense. And even though that Washington State doesn't have one wide receiver who stands out from the others, this passing game can still be effective; especially since Falk will be protected by an offensive line that includes three seniors.
But whereas the Cougars can put up points with the best of them, their defense is not a unit that puts fear into opponents. The Cougars were 62nd in the nation last year in total defense and they must play with more a chip on their shoulders in order to somewhat offset the team's high-octane offense. Senior middle linebacker Peyton Peuller is a solid tackler, however outside of him Wazzu lacks impact players on that side of the football.
Make no mistake about it that the Cougars face a tough schedule which includes home games with Colorado, the Stanford Cardinal, and USC Trojans as well as road meetings with Washington, the Arizona Wildcats, and Utah Utes. And without a stellar defense to lean on Washington State will have to work hard to become bowl eligible in 2017.
Oregon State Beavers 5-7 (3-6)
2013 was the last year in which the Oregon State Beavers were able to finish with a winning record, but they could be on the cusp of breaking through. Gary Anderson has two years under his belt as the head football coach at Oregon State, and after going winless in the Pac-12 Conference in 2015, the Beavers were able win three conference games last year which included them defeating their arch rivals in the Oregon Ducks for the first time since 2007. But after taking some strides in 2016, will the Beavers be able to break through and become bowl eligible this season?
For the Beavers to have a successful season on offense, it will start with the production of junior running Ryan Nall which means that he will need to have at least 200 carries. And even though that Nall is expected to be the feature back for Oregon State, they will be very young on offense as wide receiver Jarmon Hunter and right guard Fred Lauina are the only seniors that will be starting on that side of the football.
Defensively the Beavers were 79th in the nation last year which isn't going to cut it. Kevin Clune is set to begin his second season as the defensive coordinator at Oregon State and his feature player will be senior inside linebacker Manase Hungalu who after being second in tackles with 83 in 2016 for the Beavers could be a sleeper as far as being one of the better middle linebackers that the Pac-12 has to offer.
You can't accuse Anderson and Oregon State of having a soft non-conference schedule as they will travel to Fort Collins to face the Colorado State Rams of the Mountain West Conference while also hosting the Minnesota Golden Gophers of the Big Ten Conference. And as the Beavers have road meetings in the Pac-12 with the Washington State Cougars, USC Trojans, Arizona Wildcats, and a trip to Eugene to face Oregon, Anderson will have his work cut out for him to get this team to a bowl game this season.
California Golden Bears 1-11 (0-9)
When the California Golden Bears knocked off the UCLA Bruins 36-10 on November 26th, it marked the end of a very tough season for them. The Golden Bears went 5-7 for their fifth losing season in the last six years. But surprisingly Sonny Dykes was fired as California's head football coach. In four seasons with Cal, Dykes had compiled a record of 19-30; however he had inherited a program that he had to revive, while also losing the first overall pick in the 2016 National Football League Draft in the form of quarterback Jared Goff. And now California is once again starting over; this time with Justin Wilcox as their new head football coach.
Wilcox has never been a head football coach as he has served as a defensive assistant; most notably as the a defensive coordinator for the USC Trojans and Wisconsin Badgers respectively. Now Wilcox is charged with not only making the Bears respectable in the Pac-12 Conference, but also making sure that they are able to maintain it.
With a new head coach in the Wilcox, and no clear cut favorite to be Cal's starting quarterback, it means that there will be an open competition. Junior quarterback Chase Forrest is coming off of a redshirt in 2016, while sophomore quarterback Ross Bowers has never taken a game snap for the Golden Bears. But one if not both of them will get their chance to be the starting quarterback for California this year.
I doubt that Cal will once again have the fourth best passing offense in the nation like they did last season which means that their defense must improve. In 2016, the Golden Bears defense was 125th in the nation which included giving up at least 40 points in a game nine times. Former Fresno State Bulldogs head football coach Tim DeRuyter will be California's new defensive coordinator, and along with the experience of Wilcox on that side of the football, they will be out to change the culture in Berkley with senior inside linebacker Devante Downs as a potential building block.
If the folks that follow the Bears thought that 2016 was tough, just wait until the team takes the field this fall. California will face a tough non-conference schedule as they'll face the North Carolina Tar Heels of the Atlantic Coast Conference along with the Ole Miss Rebels of the Southeastern Conference. And when Pac-12 play begins, the Golden Bears will start off by hosting USC who are one of the favorites to win the conference, along with road affairs versus the Oregon Ducks, Washington Huskies, Colorado Buffaloes, Stanford Cardinal, and UCLA Bruins as this will be a tough go round for Wilcox.
South
Y-USC Trojans 11-2 (8-2)
The West Coast has been in need for the USC Trojans to once again be a power on the college football scene, and this could be the year where it finally happens. The Trojans didn't win the Pac-12 last year, but they still managed to make their 34th Rose Bowl Game appearance and 25th victory in "The Granddaddy of Them All" which are each more than any other school. And after a 10-win season for the Men of Troy in 2016, they ceiling is high for them entering this season. But unlike most programs, USC knows how to live up to the expectations.
The buzz that is around with USC begins with sophomore quarterback Sam Darnold. Darnold did not begin 2016 as the Trojans starting quarterback, but when head football coach Clay Helton decided to make the change, USC went 9-1. Darnold enters 2017 as the reigning Pac-12 Conference Offensive Player of the Year, while he made a name for himself when he set a Rose Bowl Game record with 5 touchdown passes and his 453 passing yards in the contest were the second most in the game's history. Darnold's passing ability and overall savvy has gotten the attention of many National Football League scouts, and now he must show the last season was no fluke.
This might not the era of "student body right" for 'SC, but they still possess a solid rushing attack. Last year as a sophomore, running back Ronald Jones II averaged 6.1 yards per carry, and with his explosiveness at tailback, he is always a play away from taking it to the house. Jones will be doing his thing behind an experienced offensive line that consists of seniors and juniors. Senior center Nico Falah anchors the line for Southern California as this unit will not only provide protection for Darnold and Jones, but they could also produce a first-rounder as well.
Clancy Pendergast returned to Southern California last year for his second go round as the team's defensive coordinator, and although that the Men of Troy were ranked 36th in total defense, they came on as the season progressed, while finding the knack to make the big play. Junior inside linebacker Cameron Smith could keep USC's reputation going as far as developing solid linebackers and he has the potential to be one of the best at his position in the Pac-12.
For USC head football coach Clay Helton, what a difference that a years makes. After Helton went 5-4 in 2015 as USC's interim head coach, there were some people who questioned why former athletic director Pat Haden decided to make him the full-time head coach going into 2016. And fuel was added to that fire when the Trojans began 2016 with a record of 1-3. But after USC's turnaround everyone is singing the praises of Helton in Los Angeles. Now Helton heads into the 2017 college football season in a different position as many people expect 'SC to be the team to beat in the Pac-12, but it's just a matter of whether or not that they'll be able to live up to it.
X-Colorado Buffaloes 9-3 (6-3)
2016 saw the Colorado Buffaloes come out of nowhere for their best season in a very long time. The Buffaloes won 10 games for the first time since 2001 while also making their first appearance in the Pac-12 Championship Game. Colorado head football coach Mike MacIntyre was able make the Buffaloes respectable once again, but will he be able to build off of 2016's success in order to make his program consistent?
Last year as a freshman, quarterback Steven Montez got his fair share of reps as Colorado's starting quarterback. And with the graduation of Sefo Liufau, Montez has to be the guy now for MacIntyre at quarterback. At 6'5, 225 lbs., Montez has the prototypical size for a quarterback, but most importantly he has moxie which is a skill that cannot be coached which gives Colorado an edge.
Senior running back Phillip Lindsay has the potential to build off of his campaign last season where he gained 1,252 yards on the ground. Lindsay is slight in stature, but he is ball carrier that MacIntyre can rely on as he was able to tote the rock 244 times last season. And I anticipate seeing Lindsay get closes to 250 carries once again.
Speed is the name of the game for the Buffs at wide receiver as they have some of the fastest players in the Pac-12 at that position. Senior wide receivers Shay Fields and Devin Ross are a matchup nightmare for any secondary within the conference, and overall Colorado might possesses the fastest players at the skill positions within the league.
Left tackle Jeromy Irwin anchors an offensive line that has three seniors as this Buffaloes offense has the potential to build off of being ranked 47th in the nation in 2016. And that offense will be vital if Colorado is going to get to the Pac-12 Championship Game this year.
Junior middle linebacker Rick Gamboa led a unit that flew under the radar for the most part last season. However the Buffs will have to find a way to forget that they gave up a combined 79 points in their final two games and get back to being the unit that held six opponents under 20 points earlier in the campaign.
The Buffs should be able to cruise through their non-conference slate which includes the annual meeting with the Colorado State Rams of the Mountain West Conference to kick start the season. However Colorado will be tested when Pac-12 play begins as they will have a rematch of the conference title game with the Washington Huskies who blew them out by 31 points. This time Colorado will get Washington at home. But Colorado's chances of winning the Pac-12 South will come down to their final two games of the season as they'll host the USC Trojans before traveling to Salt Lake City to face the Utah Utes.
X-Utah Utes 8-4 (5-4)
For Utah Utes head football coach Kyle Whittingham, he has a squad that is more than respectable as they are cusp of being championship contender in the Pac-12 Conference. Through Utah's first 10 games in 2016, they were sporting a record of 8-2 and if they had won out they would have been heading to the Pac-12 Championship Game for the first time in school history. But unfortunately for the Utes they would lose their final two games which saw them denied a chance to win the conference crown and play in the Rose Bowl. However Whittingham knows how to get the most out of his teams, and it will be interesting to see if he'll be able to do the same here in 2017.
After seeing limited action last year as freshman, quarterback Tyler Huntley will get the nod from Whittingham in regards to being Utah's starting quarterback. With the graduation running back Joe Williams, Utah must find another ball carrier that will be able to carry the offense while leaning on opposing defenses, and you can expect Whittingham to give sophomore running back Zack Moss every opportunity to be that guy.
Defensively the Utes must replace 23.5 sacks that they got from the combination of defensive linemen Hunter Dimick and Pita Taumoepenu. Overall the Utes pass rush was able to generate 43 sacks which helped the defensive unit get 18 interceptions. And it will be interesting to see who is going to emerge and be the impact players for the Utes on defense.
As always I expect the Utes to be a tough out. But road against the Arizona Wildcats and the USC Trojans will go a long way in letting us know good that Utah will be here in 2017.
X-UCLA Bruins 6-6 (4-5)
In Jim Mora's first four years as the head football coach of the UCLA Bruins, he was able to lead his program to bowl game in each season. And just when it appeared that UCLA was going to capitalize on their arch rivals In the USC Trojans who were attempting to climb from under NCAA sanctions that had handcuffed their program, 2016 happened. The 2016 college football season was a very forgettable one for the Bruins. UCLA was never able to recover from a tough road loss to the Texas A&M Aggies to begin the season followed by a home loss to the Stanford Cardinal to begin Pac-12 play. And once you factored in an injury to quarterback Josh Rosen, things got bad in a hurry for the Bruins. UCLA would finish 4-8 for their worst season since 2010 with their only two Pac-12 victories coming against the Arizona Wildcats and Oregon State Beavers. But as hope springs eternal for a new college football season, will it also mean that the Bruins are set to get back on track?
A healthy Rosen will be important for UCLA if they want to be a player in the Pac-12 South. In 2015, Rosen passed for 3,670 yards as he was the Pac-12's Offensive Freshman of the Year. And now with National Football League scouts eyeing Rosen as a potential first-round pick in next year's draft, he will be poised to bounce back.
Aside from not having a healthy Rosen at quarterback, UCLA struggled to run the football as they were 127th in the nation in rushing with running back Soso Jamabo leading the way with just 321 yards on the ground. However with Jamabo set to begin his junior campaign, along with the fact that UCLA will have four seniors on their offensive line which includes center Scott Quessenberry, this Bruins squad should put more of an emphasis on the run game this season.
In spite of UCLA's struggles on offense last year, their defense continued to compete and I expect that spirit to once again be at the forefront this season. Senior middle linebacker Kenny Young was second on the team last year in tackles with 90 and he has the potential to be one of the best players at his position within the Pac-12 Conference, while also being a leader for his team.
UCLA will begin their season with a rematch against Texas A&M; this time at the Rose Bowl, while they will be tested in the Pac-12 with road affairs with the Stanford Cardinal, Arizona Wildcats, Washington Huskies, Utah Utes, and USC Trojans. And you have to wonder if Mora will be able to survive if the Bruins endure another subpar season.
Arizona Wildcats 4-8 (2-7)
When Rich Rodriguez became the head football coach of the Arizona Wildcats in 2012, he brought some excitement with him to the desert. Rodriguez lead Arizona to an 8-5 record in each of his first two seasons with the program, and in 2014 he was able to get the Wildcats to the Pac-12 Championship Game. However since the Wildcats won the Pac-12 South, their production on the field has gone south. The Cats were able to win 10 games in 2014, but since that time they've only won 10 games. Included in this was a 3-9 record last season for their worst campaign in program history. And whereas the production of the Wildcats has dipped, will Rodriguez be able to reverse the tide and get his team back on track in the Pac 12?
Look no further than the quarterback situation in Tuscon in order to see the issues with Arizona's offense. Injuries and inconsistency have plagued the Wildcats at quarterback as the onus will be on junior quarterback Brandon Dawkins to put it all together here in 2017. And in order for Rodriguez's spread offense to work, the quarterback's production must be superb as it is as important for him to be able to consistently run the football as it is for him to throw it.
Defensive football has never been a specialty for Rodriguez's teams which was once again the case in 2016 when they were 115th in total defense and this included them surrendering at least 34 points in each of their last nine games.. Marcel Yates is set to begin his second season as Arizona's defensive coordinator, and if his unit is unable to improve, he could find himself out of a job.
The Wildcats should be able to navigate through their non-conference slate of games without a problem. However when Pac-12 play begins that'll be when the rubber will meet the road as if Arizona is unable to improve in the win column, Rodriguez could be looking for a job.
Arizona State Sun Devils 3-9 (1-8)
Like Rich Rodriguez at Arizona, Todd Graham became a head football coach in the Pac-12 Conference in 2012 and was able to get off to a roaring start. Graham led the Arizona State Sun Devils to the Pac-12 Championship Game in 2013. But after Arizona State was able to post consecutive 10-win seasons for the first time since 1973, they have become just another team in the Pac-12. The Sun Devils are coming off of consecutive losing seasons and they must turn things around in a hurry as the Pac-12 is a tough conference to attempt to rebuild in.
The Sun Devils need to attain some consistency on offense as eight different players took reps at quarterback last season. While some of these instances involved gadget plays, Arizona State still had three players that attempted at least 49 passes. Arizona State's success this season on offense will hinge on the ability of sophomore quarterback Blake Barnett. Barnett began his collegiate career with the Alabama Crimson Tide, but now it is time to see whether or not that he can get it done in the Pac-12 with the Sun Devils; especially since he'll be under the tutelage of offensive coordinator Billy Napier who is in his first season in Tempe.
Defensively only the Texas Tech Red Raiders were worse on defense in 2016 than Arizona State at the Football Bowl Subdivision level as eight opponents scored at least 40 points against them. Like the offense, the Sun Devils defense needed a makeover as Graham has brought in former Baylor Bears defensive coordinator Phil Bennett to fix this unit which will be a tall task.
2016 was tough for Arizona State and all signs points to it not being that much easier for Graham and his team.
Pac-12 Championship Game- Levi's Stadium-Santa Clara, California: Washington Huskies vs. USC Trojans
Conference Champion: USC
X-Bowl Eligible
Y-Conference Champion
Sources: Cfbstats.com, Sports-reference.com, Ourlads.com