X-San Francisco Giants 90-72
2016 saw the San Francisco Giants be unable to kept their trend of winning the World Series in even-numbered years going. 2010, 2012, and 2014 each saw the Giants win the Fall Classic, and once last October rolled around you got the feeling once more that they could make a run. But after the Giants were able to get by the New York Mets in the National League's Wild Card Game, they were over matched by the Chicago Cubs in the divisional series. The Cubs beat the Giants at their own game which was solid pitching and timely hitting.
But whereas the Giants were a playoff team in 2016, they were extremely flawed. At the All-Star break, San Francisco's record of 57-33 was the best in Major League Baseball, however they would struggle mightily in the second half of the season as they went 30-42 the rest of the way. Now it will be interesting to see what version of the Giants that we'll see here in 2017.
Last year the Giants team earned run average of 3.65 was fourth in the National League and they have the elements to once again be a solid unit. Starting pitcher Madison Bumgarner has emerged as one of the best in the business. Bumgarner has won 51 games over the last three years and it could be much more if the Giants either gave him run support, or if the bullpen preserved leads for him. But make no mistake about it that Bumgarner and his long pitching motion that comes from his 6'5″ frame will one again make life tough for hitters in the N.L.
2016 marked the third time in the Major League Baseball career of starting pitcher Johnny Cueto that he won at least 18 games as the native of the Dominican Republic can flat out pitch. Cueto is a wizard on the mound as he is a cross of Satchel Paige, Pedro Martinez, and Luis Tiant. Cueto is a showman, and when he's on, good luck to any hitter that faces him.
Starting pitcher Jeff Samardzija has periodically shown flashes of brilliance, but he's been too inconsistent throughout his career to be considered an ace. However as Samardzija is set to begin his first full season in San Francisco, he can provide the Giants with depth in their starting rotation as he has the potential to win 15 games.
The Giants acquired starting pitcher Matt Moore from the Tampa Bay Rays just prior to Major League Baseball's trade deadline last July. Moore got off to a slow start with the Giants as he lost his first three starts with the club before he rebounded to win three out of his last four. Moore got a no-decision in Game 4 of the National League Divisional Series against the Cubs, but if he's able to put the elbow and shoulder issues that hindered him with the Rays on the back burner with the Giants, he could be a solid fourth starter for them.
However even if the Giants are able to get quality starting pitching here in 2017, they are going to need more production from their bullpen. Last year the Giants had 30 blown saves which led the National League, and it also became their undoing in the postseason. Giants manager Bruce Bochy was forced to go with a "closer-by-committee" as everyone in the bullpen took their turn in blowing games.
The Giants made it their business this off-season to sign relief pitcher Mark Melancon. Over the last two years Melancon has combined to save 98 games for the Pittsburgh Pirates and Washington Nationals as he was vital as far as each club making the postseason with him. But even with Melancon, San Francisco will need relief pitchers such as Hunter Strickland and Will Smith to be a bridge between the starting rotation and him.
The Giants offense also went into a nose dive during the second half of 2016 as they finished the year ninth in the National League in runs scored with 715 and they were 13th in home runs with just 130. The Giants will once again have the same light hitting lineup in 2017 as they'll once again have to manufacture runs.
Shortstop Brandon Crawford led the Giants in runs batted in for 2016 with 84. But even with Crawford, catcher Buster Posey, and first baseman Brandon Belt, the Giants don't have a hitter in the middle of their lineup who can put fear into an opposing pitcher as a power threat. Outfielder Hunter Pence will be 34-years of age next month, and injuries are beginning to get the best of him as San Francisco should be thankful if they can get 125 games out of him this year.
The Giants are once again a flawed team here in 2017, but for Bochy and his team, they'll benefit from the National League West being weak overall, and they should be able to take advantage of it.
Y-Los Angeles Dodgers 88-74
This decade has seen the Los Angeles Dodgers be one of the more consistent teams in Major League Baseball. The Dodgers last losing season came in 2010, while they've made the postseason in each of the last four years. But the one thing that continues to elude the Dodgers is that they still have not been able to reach the World Series since they won it all in 1988.
After squeaking past the Washington Nationals in the National League Divisional Series last October, the Dodgers found themselves possessing a 2-1 series lead in the NLCS against before the wheels fell apart. The Dodgers then had a front row seat to see the Chicago Cubs win their first N.L. Pennant since 1945. And since the Cubs were able to win their first World Series Championship since 1908, the Dodgers are hopeful that they'll be able to end their long drought this October.
But for the Dodgers to become a legitimate World Series contender, they are going to need more depth in their starting rotation. The Dodgers team earned run average of 3.70 was fifth in the National League last season, but they were last in quality starts with just 60.
Starting pitcher Clayton Kershaw is one of the best pitchers in Major League Baseball and he is the workhorse of the Dodgers rotation. Last year marked the first time since 2009 that he failed to throw at least 190 innings during the season as he only made 21 starts. Kershaw's sloping curve ball can make the best hitters in baseball look foolish, and if he is able to remain healthy in 2017, a 20-win campaign, along with his fourth National League Cy Young Award are not out of the question. However Kershaw can only pitch once every fifth day as someone else in the Dodgers starting rotation will need to provide consistency behind him.
Last year as a rookie, starting pitcher Kenta Maeda went 16-11 with a 3.48 earned run average. Maeda seemed unfazed in his first Major League Baseball season after he left his native Japan. But what will Maeda be able to do for an encore after he received solid run support, while the rest of the league has a feel from what he can now do?
Behind Kershaw and Maeda, there's nothing but question marks in the Dodgers starting rotation. Starting pitchers Scott Kazmir, Rich Hill, and Brandon McCarthy have spent nearly as much time on the disabled list during their respective careers as they have pitching. And for Dodgers manager Dave Roberts, if he's able to get 150 innings in 2017 apiece out of this trio, it will be a blessing in disguise.
But if the Dodgers can get to the ninth inning with a lead, they can give the baseball to one of the best closers in Major League Baseball in relief pitcher Kenley Jansen. Last year Jansen saved 47 games for the Dodgers which was tied for second in the National League, and in the process he became the franchise's all-time leader in the category.
Last year the Dodgers offense was a middle of the road group in the National League, but that could change here in 2017. It hasn't taken shortstop Corey Seager that long to show that he is a future star for the Dodgers. Seager was a September call up for the for the Dodgers in 2015 and also appeared in the postseason for them. But last year Seager batted .308 with 26 home runs, 72 runs batted in, and 40 doubles as he became the 12th player in the illustrious franchise history of the Dodgers to be named as the National League's Rookie of the Year. The Dodgers have been high on Seager since they made him a first-round pick in 2012. And this year Seager has the ability to hit 35 home runs, while also becoming the Dodgers cleanup hitter as long as he is able to avoid the dreaded "sophomore slump".
In 2014, the Dodgers picked up third baseman Justin Turner from the scrap heaps. Prior to joining the Dodgers, Turner has bounced around Major League Baseball with the Baltimore Orioles and New York Mets. But after the Mets decided to non-tender Turner, he got a spring training invite from the Dodgers. And as Turner was joining the team that he grew up watching as he's from Long Beach, California, he received a new baseball life.
In each of Turner's two seasons with the Dodgers, his offensive numbers have increased which included him leading the club in homers (27), and runs batted in (90) last season. This off-season Turner would receive a new four-year deal from the Dodgers that is worth $64 million. But it will be interesting to see if Turner's production was just a lead up him getting a long-term deal, or that has he turned the corner in his Major League Baseball career.
Outfielder Joc Pederson is another power bat for the Dodgers, and he is a player that is learning better plate discipline while improving as an overall hitter. Including Pederson, the Dodgers have a plethora of young talent in their outfield, but it all comes with question marks. Like Pederson, outfielder Trayce Thompson has the ability to hit 25 homers, but he has yet to show that he can remain healthy as in two seasons in Major League Baseball, he has only appeared in 124 games. Outfielder Yasiel Puig has never been able to live up to his full potential, and if somebody within the Dodgers organization is able to get through to him, he could be a diamond in the rough for manager Dave Roberts.
First baseman Adrian Gonzalez will be 35-years of age in May. And although that Gonzalez doesn't appear to be power hitter that he was earlier in his career, he is still one of the better contact hitters on the Dodgers, while also possessing of the best gloves in the game at first base.
This off-season the Dodgers acquired infielder Logan Forsythe from the Tampa Bay Rays. Forsythe is a career .255 hitter, but his main contributions in Los Angeles will come on defense as he'll spend the majority of his time at second base where he should form a solid double play tandem with Seager. Forsythe should split time at second base with veteran Chase Utley. Utley appeared to be finished during the end of his tenure with the Philadelphia Phillies in 2015, but when he was traded to the Dodgers, it gave him a new lease on his baseball life as he's originally from nearby Pasadena.
It didn't take catcher Yasmani Grandal that long to get settled in with the Dodgers as in his first year in Los Angeles, he hit a career high 27 home runs. But Grandal's main contributions with this Dodgers team will come behind the plate as far as calling games for the team's pitching staff. And with catcher A.J. Ellis having been traded to the Phillies this off-season, more will be on the plate of Grandal as he must now develop a rapport with Kershaw who no longer has his personal catcher.
You can expect 2017 to feature another dose of the West Coast's version of the Hatfields and the McCoys as the Dodgers and Giants are once again expected to stage another fierce battle in order to determine who'll win the National League West.
Colorado Rockies 75-87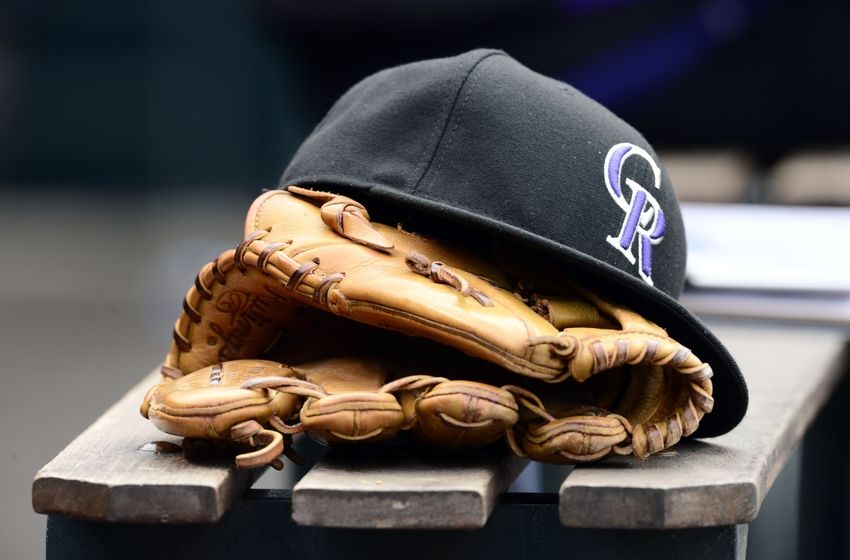 The past six Major League Baseball seasons have been a struggle to say the least for the Colorado Rockies. The Rockies have not had a winning season since 2010, while they have not reached the postseason since 2009. The Rockies have never won the National League West in their 24 years of existence and 2017 is expected to once again be a struggle in the Rocky Mountains.
After four seasons as the manager of the Rockies, Walt Weiss decided not to return in 2017. Weiss has been replaced in Denver by former San Diego Padres manager Bud Black. Black will look to have more success in Denver than he had during his nine years with the Padres as he was never able to lead them to the playoffs.
Hitting has never been the issue for the Rockies as the thin air in Denver allows them to consistently put up quality numbers on offense. The Rockies led the National League last season in runs scored (845), hits (1,544), and team batting average (.275), but their team earned run average of 4.91 was 13th.
Starting pitcher Chad Bettis led the Rockies in wins last season with 14, but he also had an earned run average of 4.79. Bettis' road earned run average was also higher as it was 5.06 in games that were started away from Coors Field. And with a pitching staff that is once again expected to give up its fair share or runs, it will once again be on Colorado's offense to give this team any chance.
The Rockies belted 204 home runs in 2016 which was third in the National League and they have a bevy of hitters that have the potential to each pound out at least 30 homers. Third baseman Nolan Arenado is looking to lead the N.L. in home runs and runs batted in for the third consecutive season. Arenado blasted 41 homers last year while driving in 133 runs and he has put his name into the conversation along with Kris Bryant of the Chicago Cubs as far as being the best young third baseman in the game. In nine Major League Baseball seasons, outfielder Carlos Gonzalez is averaging 31 home runs per season, and even at the age of 31, his bat doesn't appear to be slowing down at the plate. Outfielder Charlie Blackmon is coming off of a career year as he batted .324, while belting 29 home runs and 82 runs batted and he should be in line for more of the same this year. Last season shortstop Trevor Story appeared to be in line to win the N.L's Rookie of the Year Award until an injury limited hm to just 97 games. But in those 97 contests, Story showed that he is ready to be the next big power hitter for the Rockies as he blasted 27 home runs and 72 runs batted in. In six MLB seasons, infielder DJ LeMahieu is a career .300 hitter and he's fresh off leading the N.L. in batting last season at .348. LeMahieu also had an on-base percentage of .416 as this lineup doesn't have too many soft spots.
But the rich got richer over the winter when the Rockies signed Ian Desmond. Desmond is an infielder by trade, but he was able to reinvent himself last year with the Texas Rangers as he batted .285 with 22 home runs and 86 runs batted in. And now Desmond will join another deep lineup that he should benefit immensely from being in, while the thin Rocky Mountain air won't hurt either. But after suffering a broken hand in spring training, Desmond's Rockies debut will be put on hold for a few weeks.
Make no mistake about it that the Rockies will score runs in 2017. But as always will Colorado be able have enough pitching in order to remain in contention this year?
Arizona Diamondbacks 70-92
The Arizona Diamondbacks will enter the 2017 Major League Baseball season seeking their first winning season since 2011 which was subsequently their last trip to the playoffs. Since that time the Diamondbacks have been an organization without a plan as they haven't been sure whether or not that they want to rebuild or become a contender. The Diamondbacks front office hasn't been on the same page and thus the team has suffered as they've been far from a contender in the National League West. After the Diamondbacks lost 93 games last year, general manager Dave Stewart was fired, and all signs pointed to the team's president of baseball operations in Tony La Russa getting his walking papers as well. But La Russa was able to hold on, while the D'Backs have welcomed a new general manager in Mike Hazen, along with a new manager in Torey Lovullo. But even with the Diamondbacks having new front office personnel, they'll still be facing an uphill battle in the N.L. West.
Like the Colorado Rockies, the Diamondbacks are going to have to rely heavily on their lineup to carry them this season. In 2016, the D'Backs pitching staff was dead last in the National League in earned run average at 5.09. Arizona believed that starting pitcher Zack Greinke would be the solution to their starting pitching issues as they gave him a six-year deal for $206.5 million. But Greinke was unable to consistently resemble the player who won 19 games in 2015 for the Los Angeles Dodgers, while leading the N.L. in earned run average at 1.66. However Greinke was only able to win 13 games while posting an earned run average of 4.37.
Some people feel that Greinke might have been "pressing" in his first year in Arizona as he wanted to show why he deserved get the big contract, but either way he will need to bounce back in a big way in order for the Diamondbacks to have a legitimate chance to make the postseason here in 2017.
This off-season the Diamondbacks did acquire starting pitcher Taijuan Walker from the Seattle Mariners in the hopes of strengthening their rotation. Walker is only 24-years of age, but he has never been able to live up to the expectations that were placed on him. However a change of scenery could be just what Walker needs.
The Diamondbacks lineup will miss the contributions of infielder Jean Segura who led the club in batting last year at .319, but was traded to the Mariners for Walker. However, Arizona will need outfielder A.J. Pollock to bounce back after his 2016 Major League Baseball campaign was derailed. An elbow injury limited Pollock to just 12 games last season and the D'Backs will need him to resemble to player who earned his first All-Star Game nod in 2015 when he batted .315 to go along with 20 homers and 76 runs batted in.
After defecting from Cuba in 2014, it hasn't taken outfielder Yasmany Tomas that long to get adjusted to Major League Baseball. Last year was Tomas' second MLB season and he led Arizona in home runs with 31. Tomas will team with first baseman Paul Goldschmidt to give the Diamondbacks one of the best three-four combos in the National League West. For Goldschmidt's six-year Major League Baseball career he has averaged 29 homers per year, and like I said before, the only thing that is preventing him from being a household name is the fact that he plays on a losing team. However the hitting prowess of Goldschmidt and Tomas more than likely won't be enough for the Diamondbacks.
Arizona's first 14 games in 2017 will be against teams that made the playoffs last season with 11 of those coming against the Dodgers and Giants as it will more than likely be tough sledding early on in the desert.
San Diego Padres 61-101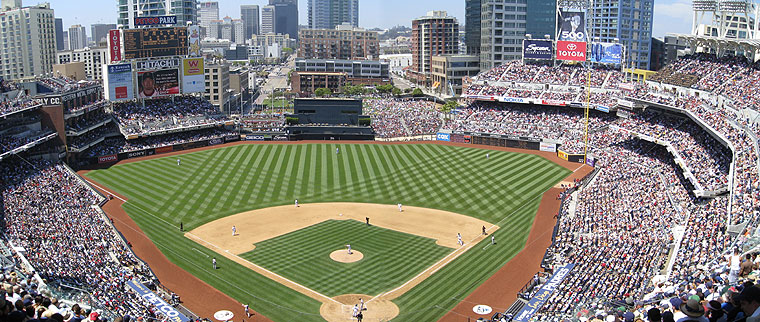 Two of the few good things that the San Diego Padres currently have going for them is that they play in one of the prettiest cities in the United States, while they also have one of the best stadiums in Major League Baseball. The Padres have not had a winning season since 2010, and they have failed to make the postseason since 2006. The one good thing about the 2016 MLB season for the Padres was that they were able to show off Petco Park to the baseball world by hosting the All-Star Game. But as the Padres lost 94 games, they also finished in last place in the National League West. And as the 2017 MLB season is set to begin, there isn't that much optimism as far as the Padres being a contender.
A.J. Preller is set to begin his second full season as the general manager of the Padres, and after spending 2015 attempting to buy a contender, he spent 2016 waving the white flag. The Padres have traded nearly all of their valuable players which has left manager Andy Green in a bind in order to make San Diego contend.
The Padres can hang their hats on the fact that they have first baseman Wil Myers in the middle of their lineup. After Myers won the American League's Rookie of the Year Award in 2013 as a member of the Tampa Bay Rays, he found himself traded to the Padres following the 2014 Major League Baseball season. After Myers missed time during his first three Major League Baseball seasons, he appeared in 157 games last year for the Padres as he hit a career-high 28 home runs. The Padres see Myers as a center piece for the future which led to both sides agreeing on a six-year extension that is worth $83 million which will keep him in San Diego through 2023.
But unfortunately for the Padres, there is not that much talent on this team aside from Myers which means that it will be a very long summer in San Diego; especially since the folks there can no longer look forward to watching the Chargers pay football.
X-Division Winner
Y-Wild Card Berth
Source: Baseball-reference.com