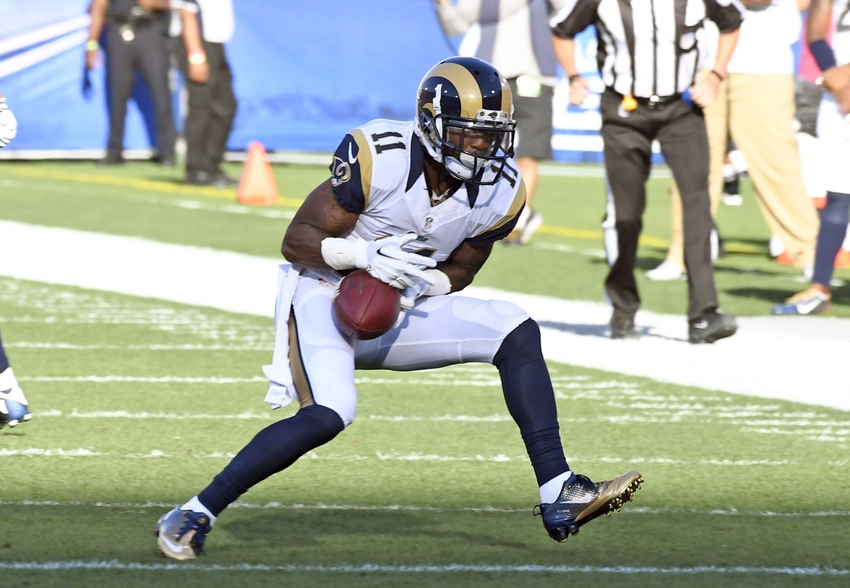 When the Los Angeles Rams decided to return to Southern California after spending the last 21 years in St. Louis, Missouri, they knew that the spotlight would once again be on them as they were heading back to the second largest media market in the United States. Upon returning to Los Angeles, the Rams were greeted with a hero's welcome which included seeing more than 90,000 in attendance for their first preseason game against the Dallas Cowboys. But optimism quickly turned to skepticism for the Rams as they were embarrassed in their first game of the regular season. The Rams would lose to the San Francisco 49ers 28-0 which has been the only victory for the Niners here in 2016. The Rams would go on to win their next three games, but since then they are only 1-9.
The Rams abysmal overall record of 4-10 this year culminated in head coach Jeff Fisher being fired this past Monday as the team's COO Kevin Demoff deemed it as an "organizational failure". Rams special teams coach John Fassel will be the team's interim head coach for their final three games as he appears to be stop-gap guy. I'm sure that the Rams will want to go out and get a big named head coach to lead this squad in order to maintain fan interest while also selling tickets. But whomever that the Rams hire as their head coach in 2017 will be fighting an uphill battle.
Whoever becomes the Rams head coach for next season knows that he'll have to inherit quarterback Jared Goff. The Rams made Goff the first overall pick of the 2016 National Football League Draft, and they paid a very steep price in order to do it. The Rams entered the draft possessing the 15th overall selection, but they would make a trade with the Tennessee Titans in order to select Goff. In all the Rams gave up five draft picks which includes their first pick in 2017 which will more than likely be in the top ten. In five starts for the Rams, Goff has completed 54.7% of his passes while he has thrown 4 touchdown passes and 5 interceptions. And to make matters worse, nothing about Goff's game has stood out so far which can't give fans in Los Angeles that much optimism going forward. But since the Rams paid such a steep price for Goff, he'll have to be their guy in 2017.
And Goff isn't the only question mark on the Rams roster as this is an organization that failed to consistently draft well for a very long time. In 2012, the roles were reversed as the Rams owned the second overall pick in the National Football League Draft, but the Washington Redskins were desperate to move up to select quarterback Robert Griffin III. Through several trades the Rams would go on to select eight players. However none of those players have turned into game changers for the Rams with cornerback Janoris Jenkins now with the New York Giants, while guard Rokevious Watkins, along with running backs Zac Stacy and Isaiah Pead are out of football altogether. The Rams had a golden opportunity in 2012 to build the core of a championship team, but they instead let the chance pass them by as they are now paying for it.
The Rams entered Week 15 last in the National Football League in total offense, and 10th in total defense. The Rams issues on offense have been on display since their first game of the season as they've been held to under 20 points nine time, and they've only gotten worse under Goff as getting a first down is a reason to celebrate.
The Rams have also lacked on-the-field leadership which is evident by their 112 accepted penalties against them this season which is second in the National Football League only to the 122 of the Oakland Raiders. Under Fisher, the Rams always played an undisciplined brand of football as you could always count on them to have several personal foul penalties per each contest which would typically hurt them in the final outcome of the game.
And all of these issues for the Rams flew under the radar when they were in St. Louis, but that is not going to fly in Los Angeles where people want results. Rams owner Stan Kroenke sold the people of Los Angeles on the illusion of once again having professional there, but he needs a team that is going to make people want to spend money in order to see them.
These Rams resemble the team that left Los Angeles in 1994 as they were an organization that lacked a plan and they still do. Kroenke has been good at making money, but not at producing a winner which is evident by the Rams record under his ownership. And the same be said about two teams that Kroenke formerly owned which are the NBA's Denver Nuggets, and the National Hockey League's Colorado Avalanche.
By name the Rams are back in Los Angeles, but they are no closer to being a winner now than they were for their last decade in St. Louis. And it's going to be tough to find a head coach that can turn things around for the Rams as they have question marks at every position; including general manager and owner.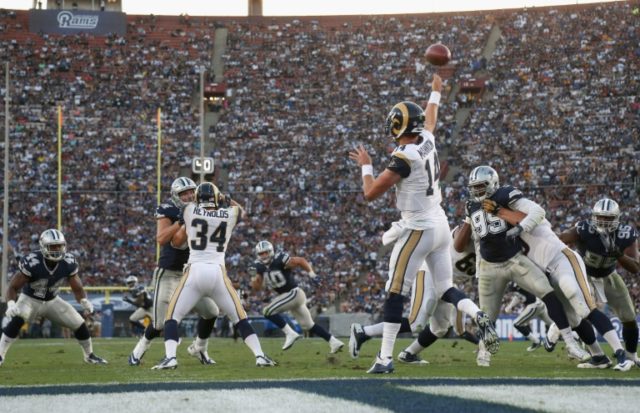 But the Rams must get tougher and find a way to compete which is something that they didn't do in their last three games under Fisher which forced Kroenke to fire him. Special teams coach John Fassel has been named as the Rams interim head coach for the final three games, and things haven't improved as Los Angeles lost 24-3 this past Thursday night to the Seattle Seahawks. And in two games against the Seahawks this year, Los Angeles failed to score a touchdown, while it has happened four times overall.
It won't get any better anytime soon for the Rams until they decide that they want to be something more than merely an afterthought.