X-San Francisco Giants 90-72 (3)
Since 2010, the San Francisco Giants have won the World Series in each even numbered year while failing to make the postseason in the odd numbered years. And if that trend continues, the Giants will once again be hoisting the World Series trophy this October.
Under executive vice president of baseball operations Brian Sabean and manager Bruce Bochy, the Giants formula has been simple as they rely on solid pitching, timely hitting, and crisp fielding.
Pitching wise the Giants have one of the top starting pitchers in Major League Baseball in the form of Madison Bumgarner. Bumgarner is coming off of consecutive 18-win seasons and there is no doubt about him being the ace of the staff in San Francisco. But besides Bumgarner, the Giants only had one starting pitcher win at least 10 games last season which is a good indication as to way they failed to make the playoffs.
To remedy that Sabean, and new Giants general manager Bobby Evans dipped into free agency this off-season to sign starting pitchers Johnny Cueto and Jeff Samardzija. What the Giants are hopeful to get in Cueto is a pitcher that is much more suited to play in the National League. In nearly eight seasons with the Cincinnati Reds, Cueto went 92-63 with an earned run average of 3.21. Cueto was traded last year to the Kansas City Royals where he helped them to win the World Series which fits right in to what the Giants want to accomplish. Like Cueto, Samrdzija has pitched better in the NL, and the Giants will need him to be effective in order to add depth to the end of their rotation.
The Giants and Bochy will one again rely on one of the better bullpens in Major League Baseball to finish games. Last season relief pitcher Santiago Casilla was tied for fifth in the National League in saves with 38, and if he is able to reach the 40-save mark this season, it should mark a solid campaign for San Francisco. The Giants also enjoy the luxury of having a solid bridge between their starters and closers with relief pitchers Hunter Strickland and Sergio Romo. Strickland has a power arm that could eventually close games while Romo can be very crafty with his off-speed pitches.
For the Giants, catcher Buster Posey is still one of the best in the game as far as his ability to call a game behind along with what he is able to do with a bat in his hand. Posey was named as the National League MVP in 2012, and his clutch bat is important in the middle of San Francisco's lineup.
Aside from Posey, the presence of outfielder Hunter Pence provides the Giants will leadership in their lineup. Last year injuries limited Pence to just 52 games and his presence was missed. San Francisco is backing on Pence being healthy in 2016, and along with emerging stars such as infielders Kelby Tomlinson, Brandon Crawford, and Matt Duffy, this Giants lineup will be tough on opposing pitchers.
Brandon Belt provides another quality bat for the Giants at first base while signing former Washington Nationals outfielder Denard Span could fly under the radar at first, but with his speed at the top of the San Francisco lineup, they should be poised for another run at the World Series Title.
The Giants are clearly the class of the National League West, and with the veterans on their team, they will be a force to be reckoned with.
Los Angeles Dodgers 85-77
The last three Major League Baseball seasons have seen the Los Angeles Dodgers win the National League West, but success in the postseason hasn't followed them. In both 2013 and 2014, the Dodgers were eliminated by the St. Louis Cardinals; while last October saw the Dodgers fall to the New York Mets in the National League Divisional Series. The Dodgers struggles in the postseason led to the departure of manager Don Mattingly who unfortunately had to shoulder the blame for their playoff woes. Mattingly has been replaced by former MLB outfielder Dave Roberts who is looking to inject some new energy into a Dodgers team that is good enough to win their division, but have come up short in October.
The Dodgers have been stung this off-season in free agency. It was a bit shocking when starting pitcher Zack Greinke decided to opt-out of his contract with the Dodgers, and it was even more startling when he signed a six-year, $206 million deal to join the Arizona Diamondbacks. What the Dodgers lost in Greinke was a pitcher that went 19-3 last year with an earned run average of 1.66 as his production won't be that easy to replace. Aside from losing Greinke, the Dodgers have been quiet in free agency as their brain trust of president of baseball operations Andrew Friedman, and general manager Farhan Zaidi have played it close to the chest as they are looking to start fresh without a ton of spending on bloated contracts.
Los Angeles still has starting pitcher Clayton Kershaw at the top of their rotation. Kershaw is a three-time National League Cy Young Award winner that is coming off of leading the Senior Circuit last season in strikeouts win 301. Kershaw is indeed one of the best pitchers in the game right now, but he only pitches once every fifth game and there are a ton of question marks behind him in the Dodgers rotation.
Starting pitcher Scott Kazmir has been a journeyman throughout his Major League Baseball career while he has only reached the 200-inning plateau once. The same can be about starting pitchers Brandon McCarthy and Brett Anderson as far as being journeymen whom the Dodgers are rolling the dice on in 2016.
Los Angeles will also have to smooth things over with relief pitcher Kenley Jansen after they flirted with acquiring relief pitcher Aroldis Champman from the Cincinnati Reds. The deal to get Chapman fell through as he ended up with the New York Yankees, and now the Dodgers must convince Chapman that they still have faith in him to close out games in the ninth inning.
Last year the Dodgers offense was a middle of the pack unit in the National League, but they have two youngsters that have tremendous potential. In 2015 as a rookie, outfielder Joc Pederson was on fire to begin the Major League Baseball season until word got around the league that he couldn't lay off of the breaking pitches. Pederson did hit 26 home runs while driving in 54 runs, but he only batted .210 while striking out 170 times. Pederson must develop more plate discipline as he must learn to work the count. Corey Seager is the Dodgers shortstop of the future. Seager didn't get as much playing time last year as Pederson did, but the Dodgers do view him as someone who could be a spark for them early in the batting order, and his name should be in consideration for the NL's Rookie of the Year in 2016.
Last season Mattingly was attempting to get outfielder Enrique Hernandez more playing time due to the fact that he saw the potential in the youngster to be an everyday player. Hernandez is an infielder by trade, but if Roberts puts the same patience in him that Mattingly did, the Dodgers could have a solid player on their hands.
The Dodgers also do have a veteran presence in their lineup. 2015 saw infielder Justin Turner have a career year as he batted .294 with 16 home runs and 60 runs batted in. Turner also kept the Dodgers lineup afloat in the postseason as he batted .536 with 6 doubles. The Dodgers also have a pair of professional hitters in second baseman Howie Kendrick and first baseman Adrian Gonzalez while Gonzalez's glove at first base is still one of the best in the business. But all is not a bed of roses for the Dodgers as they are stuck with a pair of injury prone outfielders in Carl Crawford and Andre Ethier. And then there is the case of outfielder Yasiel Puig.
Puig was able to burst onto the scene for the Dodgers in 2013 with a .319 batting average to go along with 19 home runs and 42 runs batted in. Puig has a ton of potential, but I am not sure if anyone within the Dodgers organization will be able to get through to the enigmatic youngster in order to have him put it all together for a full season.
Although that the Dodgers play in a big market and they have one of the highest payrolls in Major League Baseball, they are an organization that is transition due to Friedman and Zaidi playing things a little closer to the chest while developing their young talent with an eye on sabermetrics. And since the Dodgers brain trust wasn't on the same page with Mattingly, things could be different under Roberts as he fits more into their new system.
Arizona Diamondbacks 81-81
The Arizona Diamondbacks have become bottom feeders in the National League West, but they are hoping for a quick turnaround in what could be the weakest division in Major League Baseball in 2016. The Diamondbacks brain trust of president of baseball operations Tony La Russa, general manager Dave Stewart, and manager Chip Hale are all set to embark on their second year in the desert as they are attempting to build Arizona into a contender. In recent years the Diamondbacks have played it close to the chest, but they decided to make a splash this off-season when they signed starting pitcher Zack Greinke.
Greinke opted out of his contract with the Los Angeles Dodgers to test free agency, but nobody expected him to join the Diamondbacks. It took six years and $206.5 million for Greinke to come to the desert, but the D'backs are hopeful that Greinke can provide them with a dominant ace at the front of their starting rotation that they have lacked since the days of Brandon Webb. In 12 years as a Major League Baseball pitcher, Greinke has complied a record of 142-93 with an earned run average of 3.35 while winning the Cy Young Award in both the American and National Leagues. Greinke's presence automatically improves the Diamondbacks pitching staff as they were ninth in the team earned average in the NL last season at 4.04, and 11th in quality starts with just 69. But behind Greinke, the D'backs are lacking depth in their starting rotation and he will only take the mound once every fifth day.
The Diamondbacks had one the most prolific offenses in the National League last year and they will once again have first baseman Paul Goldschmidt in the middle of their lineup. Goldschmidt is a three-time National League All-Star while finishing second in the NL MVP voting in two of the last three years. Goldschmidt would be more of a household name, but being that Arizona has not been a good team while also getting lost in the shuffle in the West, there are some people that don't know too much about him.
The National League West should be up for grabs this year with 85 wins possibly being enough to win it. And if the Diamondbacks can get on a roll at some point this year, they could be postseason bound for the first time since 2011.
San Diego Padres 67-95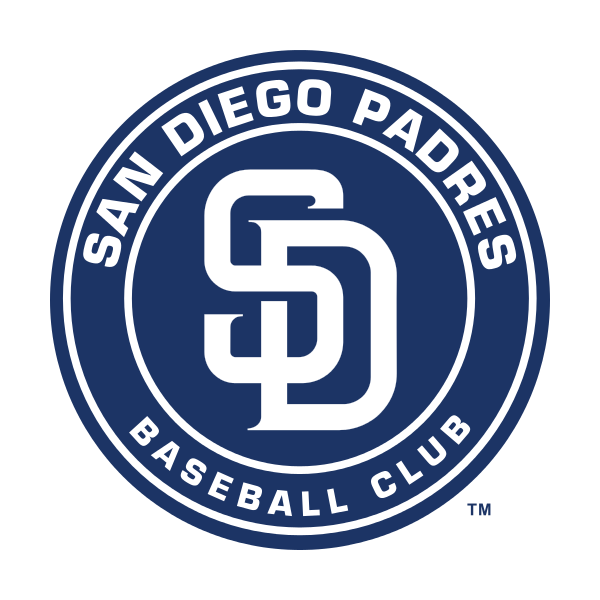 Last year saw the San Diego Padres attempt to buy a contending team, but it simply blew up their faces. The Padres would acquire relief pitcher Craig Kimbrel, along with outfielders Matt Kemp, Justin Upton and Wil Myers via trades while spending big in free agency on starting pitcher James Shields. The Padres lacked cohesion all season long which reflected in their record as they suffered through their seventh losing campaign in the last eight years.
A.J. Preller has nearly two years under his belt as the Padres president of baseball operations/general manager and he is attempting to help the team shed their image of being a perennial loser. But to make the Padres a contender in 2016, Preller will have his work cut out for him.
After going through three different managers last year, the Padres have settled on Andy Green to be their skipper in 2016. Green doesn't have any prior managerial experience in Major League Baseball on his resume, but he comes to the Padres after spending last year as the third base coach of the Arizona Diamondbacks. And now Green will look to infuse some life in the Padres.
Of the Padres big moves last year, only Kemp, Myers, and Shields are still in San Diego as Kimbrel was traded to the Boston Red Sox and Upton signed as a free agent with the Detroit Tigers. And it will be Myers and Kemp that must find a way to carry the Padres lineup.
As a team the Padres must find a way to get better at the plate as they were last in the National League in both team batting average (.243) and on-base percentage (.300) while striking out 1,327 times which was third. The Padres must learn to do the little things at the plate better such as getting more quality at-bats which is something that new hitting coach Mark McGwire will look to preach to them.
Behind Shields in the Padres rotation, there isn't that much protection as this team will more than likely be fighting an uphill battle in the National League West.
The only highlight for the Padres in 2016 will be the fact that they are hosting the Major League Baseball All-Star Game.
Colorado Rockies 62-100
The Colorado Rockies are coming off of their fifth consecutive losing season which is their worst stretch in franchise history. And although that the National League West is expected to be down in 2016, the Rockies will still have a hard time keeping up. Walt Weiss is set to embark on his fourth season as manager of the Rockies. As always Colorado's bats should keep them in contests, but one thing that this organization has consistently lacked since its inception has been pitching.
The Rockies were dead last in the National League last season in team earned average at 5.04 while also only managing to get 54 quality starts which was also last, and the bad news for Colorado is that it won't get any better for them in 2016.
For the Rockies to have any chance this year in the National League West, their bats are going to have to keep them in games and ultimately win them. Outfielder Carlos Gonzalez along with third baseman Nolan Arenado could each flirt with becoming the first player in Rockies franchise history to hit 50 home runs in a single season if each player is able to remain healthy. But with an eye towards the future, it will be interesting to see if this will be the year that Rockies general manager Jeff Bridich will make a move to trade Gonzalez or Arenado in the effort to obtain some starting pitching.
For the folks in the Rocky Mountains, they will spend the summer months looking ahead to training camp for the Denver Broncos as they won't get that much out of their baseball team.
Sources: Baseball-reference.com
X-Division Winner