Tag Archives:
Francisco Rodriguez
Being picked up by the Washington Nationals could be the last shot for Francisco Rodriguez in Major League Baseball.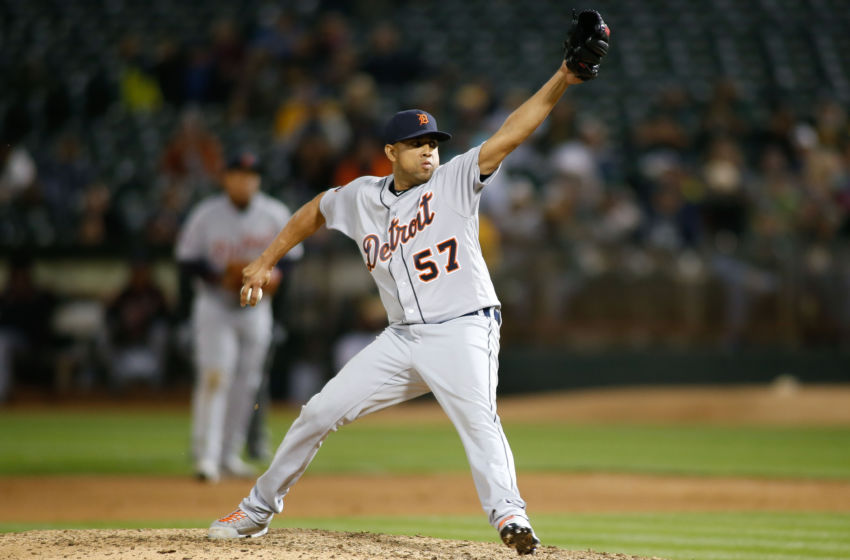 Will Detroit Tigers relief pitcher Francisco Rodriguez be able to turn things around?
Scott Kazmir-Starting Pitcher-Oakland Athletics
After winning 88 games last season, things haven't got started on the right foot this season for the Oakland Athletics who currently have the worst in Major League Baseball. The Athletics could be ready to wave the white flag and with that it might be time for them to make some deals.
A's starting pitcher Scott Kazmir had a strong 2014 MLB season as he won 15 games for the first time in his career. In 8 starts this season, Kazmir is 2-2 with an earned run average of 3.08. Kazmir provides a quality left-handed arm and if the Athletics would be willing to trade him, he would just be a rental as he is set to become a free agent after the season.
Tyler Clippard-Relief Pitcher-Oakland Athletics
The Oakland Athletics acquired relief pitcher Tyler Clippard from the Washington Nationals this past off-season in the hopes of having him close out games in the ninth inning for them. But being that the Athletics currently have the worst record in Major League Baseball, Clippard hasn't had that many chances to save ball games. And when teams are pushing for a postseason spot, you can never have enough quality arms coming out of the bullpen. Clippard is a two-time MLB All-Star that is versatile as he can be a long reliever, setup guy, and a closer coming out of the bullpen.
Martin Prado-Utility Man-Miami Marlins
Earlier this week the Miami Marlins parted ways with manager Mike Redmond and he was replaced by general manager Dan Jennings. The Marlins have lost their last eight games and they are in last place in the National League East. Martin Prado primarily plays third base for the Marlins, but he can play second base and first base along with both corner outfield positions. So far this season at the plate, Prado is batting .267 with a pair of home runs and 15 runs batted in and he could provide tremendous depth to team that is in contention.
Francisco Rodriguez-Relief Pitcher-Milwaukee Brewers
Relief pitcher Francisco Rodriguez saved 44 games in 2014 for the Milwaukee Brewers. But with the Brewers currently being in the basement of the National League Central, Rodriguez might not have as many chances to close ball games in 2015. Rodriguez is under contract through 2016 with a $6 million team option for 2017. And just like I mentioned with Clippard, you can never have enough arms coming out of the bullpen.
Source: Baseball-reference.com