At the conclusion of the 2015 Major League Baseball season, the Arizona Diamondbacks were seeking to make a splash in order to once again make them respectable. It would take $206.5 million over six years to lure starting pitcher Zack Greinke away from the Los Angeles Dodgers as he was seen as a piece that would help the Diamondbacks get back to the playoffs. Prior to joining the Diamondbacks, Greinke was a three-time All-Star, while also winning the American League Cy Young Award in 2009 as a member of the Kansas City Royals. In 2015 with the Dodgers, Greinke was 19-3 with an earned run averaged of 1.66 while he also struck out 200 batters. Greinke could have remained with the Dodgers to keep the best one-two starting pitching combinations in Major League Baseball going as he would have been alongside starting pitcher Clayton Kershaw. But a big payday along with giving up the spotlight of Los Angeles was too much for Greinke to pass up on.
Greinke's first season in Arizona was not one to write home about as he failed to live to the massive expectations which were placed on him. In Greinke's first start with the Diamondbacks, he surrendered 7 earned runs in just 4 innings of work which included giving up three home runs as Arizona fell to the Colorado Rockies at home 10-5. Greinke would never recover as he went 13-7 on the season with an earned run average of 4.37. Greinke also had a stint on the disabled list and he appeared to be another player who succumb to the pressure of signing a big contract.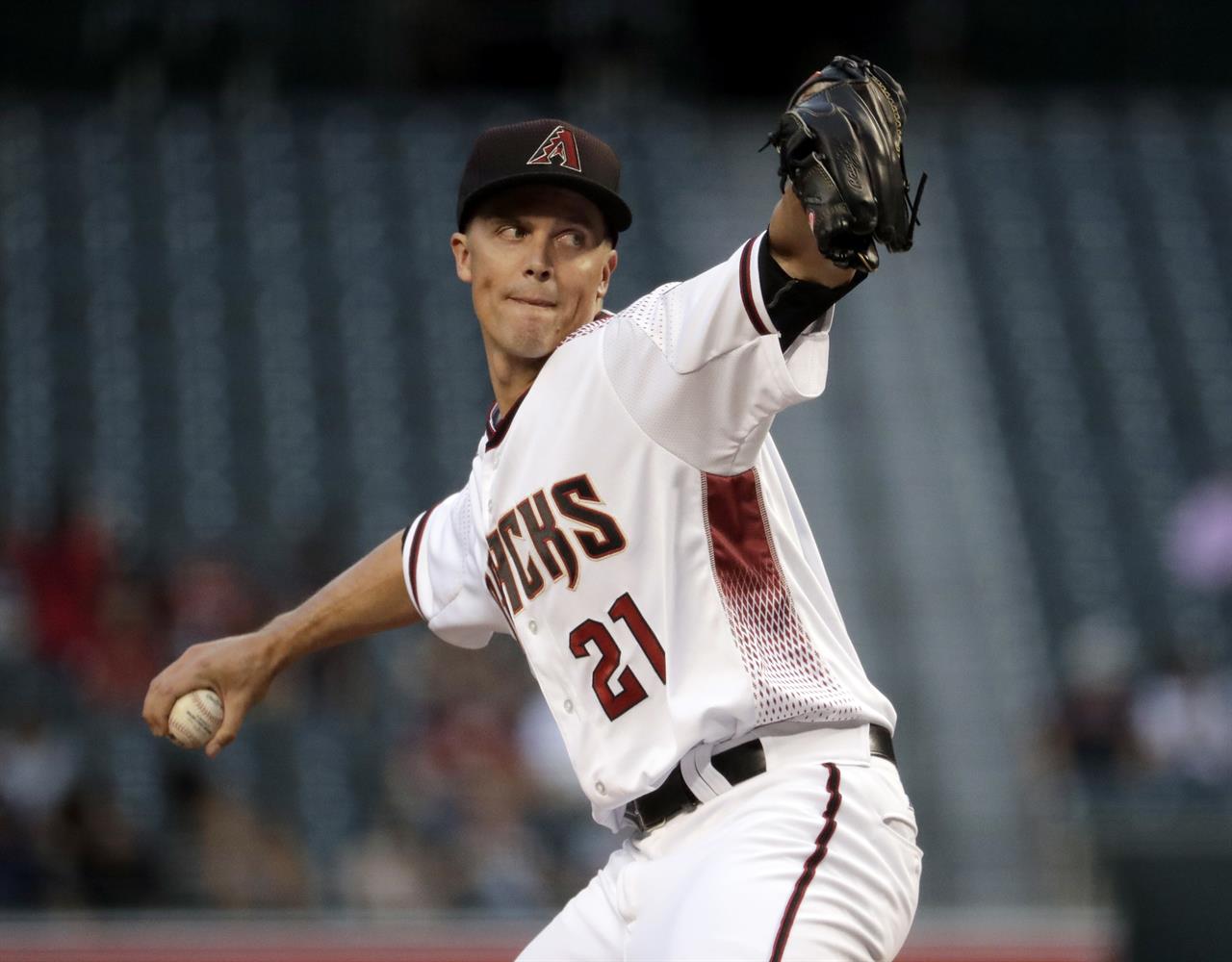 However 2017 has been a reversal of fortunes for Greinke as he has already matched his win total from last season. Greinke is 13-4 with an earned run average of 3.10, while he is on pace for his third 200-strikeout season in the last four years. Greinke's turnaround this year has coincided with the turnaround of the Diamondbacks whose record of 63-48 has them currently in possession of the second wild card of the National League.
The Greinke that were seeing this year is what the Diamondbacks envisioned when they brought him in last year as he has now given them a frontline starter. Greinke's presence has helped the Diamondbacks pitching staff overall as their 3.53 earned run average is second in the National League only trailing his former team in the Dodgers. Arizona is also second in the N.L. in strikeouts with 1018, while their 57 quality starts are fifth.
Greinke might not be on the level of Hall of Fame starting pitcher Randy Johnson who signed a four-year $52.4 million contract with the Diamondbacks in 1999 as he was sought after to help a budding expansion team, but he is still important. And just like Johnson, the folks in the desert are hopeful that Greinke can help them win a World Series.
With the dominance of the Dodgers this season, there is absolutely no way that the Diamondbacks can make up enough ground to catch them for first place in the National League West as they currently trail Los Angeles by 15.5 games. But Arizona's chances of earning one of the wild card slots in the N.L. is pretty good. Barring injury Greinke would get the baseball for Arizona in that wild card game which would give him a chance to revive his status as a big game pitcher, while also redeeming himself for his last postseason start which resulted in the Dodgers being eliminated by the New York Mets in 2015.
However the fact that the Diamondbacks are even in the hunt for a playoff spot this year comes down to Greinke seeking to put 2016 behind him and show that he is still one of the best pitchers in baseball. Every fifth day that Diamondbacks manager Torey Lovullo gives Greinke the baseball, he is giving it to an ace that his teammates can rely on, while he also has Arizona smelling the playoffs.