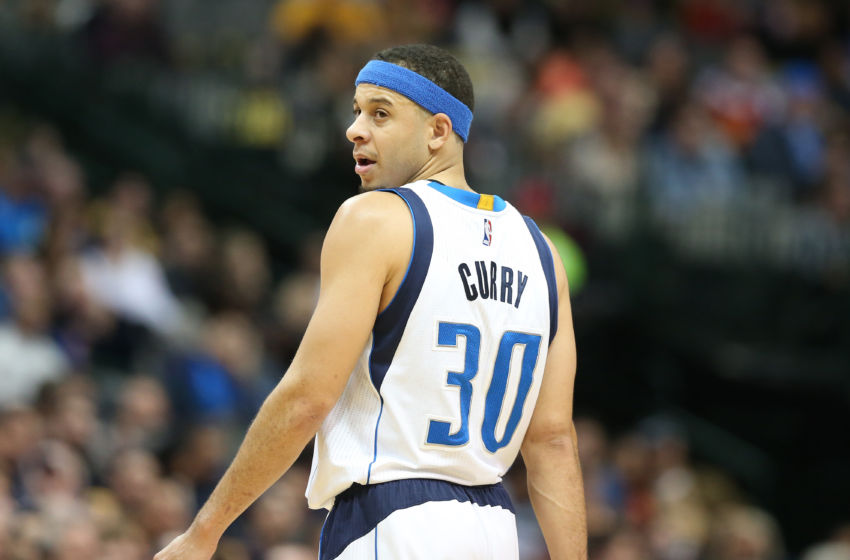 For Dallas Mavericks point guard Seth Curry, his journey to the NBA has not been an easy one. After Curry averaged 22.3 points as a high school senior, none of the big time college basketball programs came calling. Curry would average 20.2 points in his freshman year for the Liberty Flames before transferring to join the Duke Blue Devils. Curry's first year at Duke saw him average 9 points as he was the backup to point guard Kyrie Irving who would go on to be the first overall pick of the 2011 NBA Draft. Curry would continue to improve during his time at Duke under head basketball coach Mike Krzyzewski which culminated with him averaging 17.5 points per game as a senior en route to him being a member of the Atlantic Coast Conference's first-team in 2013.
Heading into the 2013 NBA Draft, Curry was looked at as a possible second-round pick as people mainly knew him for the younger brother of Golden State Warriors point guard Stephen Curry and the son of former NBA guard Dell Curry. Surprisingly the younger Curry went undrafted by the NBA, but he would quickly sign with the Warriors to join his brother. Curry never appeared in an official game for the Warriors as he instead was relegated to their Development League affiliate the Santa Cruz Warriors. Curry would spend the next few years bouncing back and forth between the D-League and various NBA teams as he appeared in games for the Cleveland Cavaliers, Memphis Grizzlies, Phoenix Suns, and Sacramento Kings. Last summer Curry would become an unrestricted free agent as he opted to join the Dallas Mavericks which has worked out good for both he and the team.
Prior to this season Curry had never averaged more than 6.8 points per contest, but he has nearly doubled that in his first season with the Mavericks as he is averaging 12.8 points per game. Curry has appeared in 70 of the Mavericks 75 games which has included him scoring 31 points against the Minnesota Timberwolves on February 24 and 29 points against the Miami Heat on February 27. For the season Curry is shooting 42% from behind the three-point line which is sixth in the NBA. And although that Curry is only signed through next season, I have the feeling that he is on the verge of finding an NBA home in Dallas.
Initially I was shocked to see that it took Curry this long to find stability in the NBA, but unlike his older brother Steph, Seth had trouble creating his own shoot upon coming into the league. At Duke, Curry shot nearly 40% from behind the three-point line which primarily was the result of him coming off of screens, or as the result of players such as center Mason Plumlee being double teamed. There was never a question about Curry being able to shoot as he is from one of the best deep shooting families in NBA history. And even though that Curry had to go through the D-League in order to get to the NBA, the journey is paying off for him in a big way.
With just a few games left in the regular season the odds are against the Mavs making the postseason as they are 6.5 games behind the Portland Trail Blazers for the final playoff spot in the Western Conference. This would also mark just the second time since 2001 in which Dallas has failed to make the postseason, but things could be trending upwards for them heading into next  season.
Curry has given the Mavericks some stability in their back court as this is an organization that has been spurned in recent years in free agency. Curry might not be on the level of his famous brother who has an NBA Championship to his credit, while also being a two-time MVP, but he is a shining example of how hard work pays off as he is showing the ability to be a solid contributor to a team.