You have to go back to the 1982-1983 men's college basketball season to find the last time that the Texas Longhorns lost 22 games, but that is what they just finished doing. The Longhorns finished this college basketball season 11-22 as they were last in the Big 12 Conference. The 'Horns began this season ranked 21st in the Associated Press Poll, but things went downhill very quickly.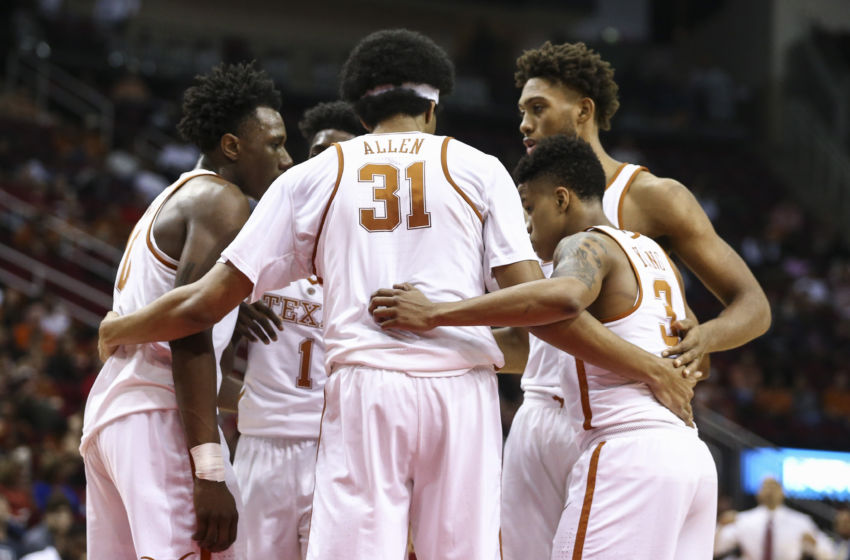 Texas would win their first three games of the season, but they would follow this up by losing their next three which included a 72-61 home loss to the Texas-Arlington Mavericks of the Sun Belt Conference. The 'Horns were never able to recover as they limped through Big 12 Conference play with a record of 4-14. Texas finished last in the Big 12, and even though they were able to save a little face by upsetting the Texas Tech Red Raiders in the first round of the conference tournament, this was a season to forget in Austin.
In two years as the head basketball coach at Texas, Shaka Smart has compiled a record of 30-34. Smart was able to lead Texas to the NCAA Tournament last year, but they were eliminated in the first round by the Northern Iowa Panthers. Overall the Longhorns have not won a tournament game since 2014, while they've been unable to reach the Sweet 16 since 2008. Those struggles led to Smart's predecessor at Texas in Rick Barnes being dismissed in 2015 in spite of the fact that he compiled a record of 402-180, along with a Final Four appearance in 2003. And if the powers that be in Austin would give up on Barnes in spite of making Texas a national power, there isn't that much hope for Smart if he is unable to turn things around.
But what Smart has going for him is that he had a very young team this past season. Texas only had three seniors on their squad with none of them being key contributors. There is the possibility that freshman center Jarrett Allen could declare for the NBA Draft after he averaged 13.4 points and 8.4 rebounds en route to being named to the Big 12's Third Team. And even if Allen decides to forego his final three years in Austin, Texas should be a very improved team next season.
Smart has one of the best recruiting classes in the nation heading into next season which includes point guard Matt Coleman from Norfolk, Virginia, center Jericho Sims from Minneapolis, Minnesota, and power forward Royce Hamm from Houston. And once you tie that in with the return of sophomore guard Tevin Mack who led Texas in scoring this past season at 14.8 per contest and freshman guard Andrew Jones who was third on the team at 11.4 per game, the Longhorns could be one of the most improved teams in the nation.
The struggles of this past season for the 'Horns wasn't for a lack of effort as they lost nine games by five points or less. And a few breaks here or there could have made the difference for them.
Texas doesn't necessarily need to overtake the Kansas Jayhawks as the team to beat in the Big 12, but as long as they are able to hold their own within the conference and get among the upper echelon of teams there, it will be a step in the right direction for Smart. Smart is starting to get players that fit into his system in Austin as he has a proven track which includes leading the Virginia Commonwealth Rams to the Final Four in 2011.
And if the Longhorns are able to get off to a better start next season, it could be the elixir needed to make the burnt orange supporters forget about one of the worst seasons in the history of Texas basketball.